Jumia to open its platform in South Africa focusing on essential products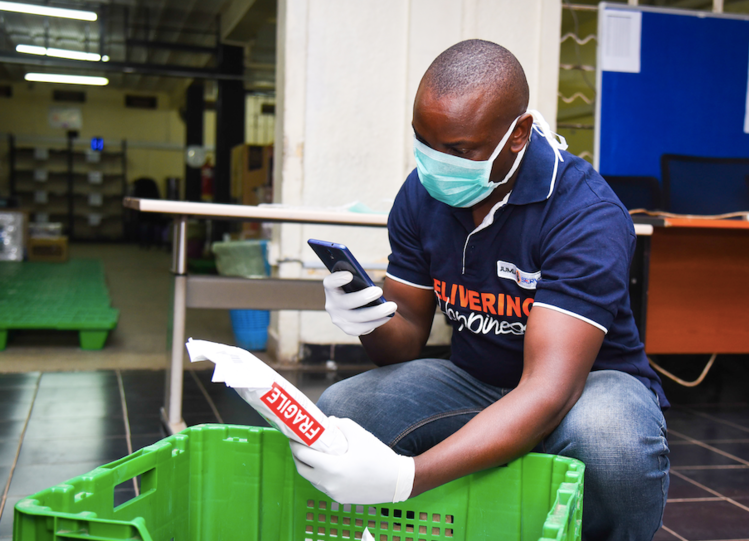 The launch is a joint initiative with several key brands, including Reckitt Benckiser and Procter & Gamble to offer South African consumers with essential products
Johannesburg (South Africa) – April 8 2020: Jumia, the leading e-commerce platform in Africa has announced today the launch of its portal in South Africa to help consumers access essential products at the lowest price (www.jumia.co.za).
The launch of the Jumia portal will provide a steady supply of hygiene & sanitary products such as diapers, soap bars, disinfectants, and liquid hand wash at affordable prices. It will also enable brands and vendors of essential products to reach consumers at a time where distribution in retail is challenging.
Dettol, Harpic (Reckitt Benckiser), Pampers, Always, Arie & Gillette (Procter & Gamble) are among the brands who have joined forces with Jumia in order to enable the launch of the platform. Jumia will leverage the existing infrastructure of Zando, one of the leading fashion online retailers in the country and a subsidiary of Jumia Technologies AG, the parent company of Jumia.
We are proud to extend our Jumia operations to South Africa and to offer a safer shopping solution both to vendors and consumers. In times of crisis, it is our mission to innovate together with our partners in order to bring solutions to our consumers." said Sacha Poignonnec, co-CEO of Jumia. "We will leverage on Zando infrastructure to contribute to making essential products accessible and affordable to all consumers in South Africa. We want to thank Reckitt Benckiser, Procter & Gamble, as well as the other brands and vendors who have spontaneously partnered with us in this effort and we welcome all other providers o to join us."
said Grant Brown, CEO of Jumia & Zando in South Africa.
The company has taken additional measures to keep consumers, delivery agents and partners safe in the wake of the COVID-19 outbreak. Jumia will insure 'contactless' deliveries for prepaid packages. Jumia's delivery agents have been trained to enforce necessary standards : when they arrive at the customer's place and drop off the package at their doorstep, then step back to the safe distance limit and will wait for the customer to take the package before leaving.
The partnership with Reckitt Benckiser will provide a steady supply of hygiene & sanitary products.. These products are facing growing demand from consumers taking hygiene precautions to prevent the spread of the COVID-19. Jumia will be taking 0% commission on Dettol, JIK and Harpic, and will reinvest the initial commission into discounts on the consumer price. Reckitt Benckiser is financing free shipping nationwide on all listed products. Consumers will be able to access all products from the "Stay Safe" page on Jumia, co-owned with Reckitt Benckiser.
The Jumia website will also provide critical information around COVID-19s with links to the South African government website.
About Zando
Zando is South Africa's biggest online fashion shopping website founded in 2012 by Jumia, the African leading e-commerce platform. Zando has currently interrupted the shipment of goods in accordance with the Government request to stop all non-essential activities and will resume normal operations once the lockdown ceases.
About Jumia
Jumia is a leading e-commerce platform in Africa. Our marketplace is supported by our proprietary logistics business, Jumia Logistics, and our digital payment and fintech platform, JumiaPay. Jumia Logistics enables the seamless delivery of millions of packages while JumiaPay facilitates online payments and the distribution of a broad range of digital and financial services.
Follow us on, Linkedin Jumia Group and twitter @Jumia_Group