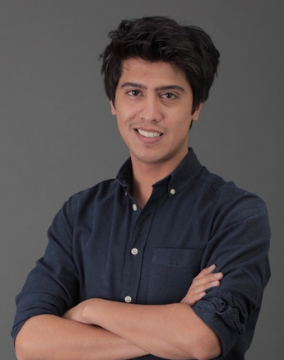 Mehdi Raza
Group Head of Paid Online Marketing
Being part of the central team, effectively coordinating with 10+ other countries in Africa is challenging (to say the least). Not only are you managing across different time zones and cultures, you are also dealing with varying skill sets and experiences in the countries. This has allowed me to further enhance my communication skills, wherein I am more conscious of my audience and have to tailor the key message accordingly.
I've had the privilege of working in some of the best companies in the region and Jumia is no different. I often get asked what is special about Jumia and my response always is that Jumia is not just a company, it's a university. Jumia allows you to learn while you are executing things at a rocket pace. You are continuously being challenged to grow which allows you to develop a growth mindset, where you need to start challenging every assumption and look for new ways to grow.
Having spent most of my career in e-commerce marketing, I've scaled performance and growth marketing at Daraz in South Asia; as well as established some of the biggest brands in the tech industry, while working at Careem in Pakistan. My big accomplishments include successfully introducing and launching mega online shopping events such as Black Friday and 11.11 in South Asia, rebranding Daraz's identity post Alibaba acquisition, and building and scaling growth marketing along with some of the best online marketing talents in the region.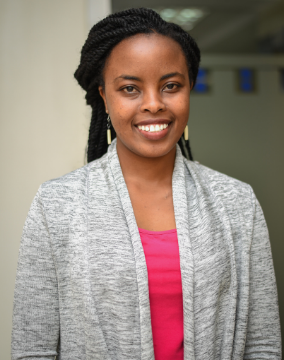 Diana Kamau
HR Business Partner - Jumia Kenya
I joined Jumia as a fresh graduate from Strathmore University in April 2019. Started off as a Recruitment Intern and since then my growth has been nothing short of amazing. Currently I am the Head of Recruitment and HRBP for our Operations Team in Kenya.
My Journey has been incredible and what I love most about being part of the team is the great amount of ownership I have had on projects I have worked on since day 1. The team spirit and focus on finding the best simple solutions to our problems #SimpleIsSmart is always a breath of fresh air seeing the great impact this has on all our employees.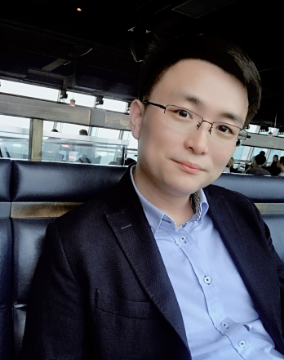 James Shi
Key Account Manager - Jumia China
What we've built together already is something no one ever dared imagining before.
We've managed, despite all odds, to create a full fledged e-commerce ecosystem which greatly accelerates the exportation and re-distribution of extremely high cost-efficiency merchandise to and in Africa.
As I grow with Jumia, what became one of my most cherished beliefs, is that trust is something worth fighting for. Everything we have accomplished and will accomplish in the future depends on it.
I joined Jumia in 2018 and I am currently serving Jumia Global as Head of Phone Category. Before Jumia I had the privilege to work in the payment industry and I worked with TOMTOP, one of our best partners at Jumia today.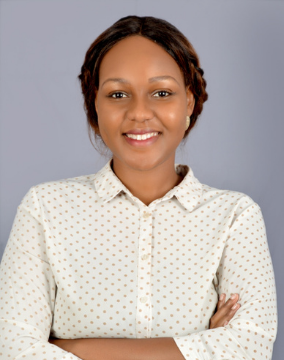 Diane Asket
Head of Operations Excellence - Jumia Ivory Coast
I started off as an intern in Jumia 6 years ago and I have since changed roles 4 times in 5 years! What I have learnt in Jumia is that where there is a will, there is a way and that I should never content with little if I can bring more to the table.
I believe women will play a pivotal role as leaders in Africa's e-commerce journey and I love how Jumia empowers women and gives them opportunity to grow even with little experience. As a leader, I share and assume my team's opinions and help them grow.
I currently head the Operations Excellence team.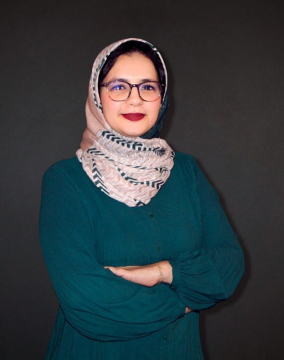 Nadia Belahsen
Campaign Manager - Commercial - Jumia Morocco
What do I love about Jumia? Growing and encouraging leadership of the company. Our belief at Jumia is that everyone can act as a leader and hold leadership functions. We welcome new ideas and execute them, test and learn to keep growing.
Holding a master's degree in logistics, I joined Jumia in 2014 as Retail Buying Operations Associate. 2 years later, we launched Jumia Marketplace and I joined that team for 2 years as Vendor Relationship Manager, then as Head of University and Communication. A few role changes later, I am in charge of campaign management.