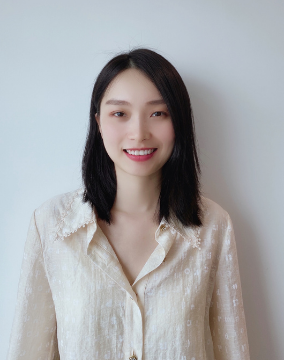 Nicole Liang
Commercial Planner - Jumia China
Jumia is a company with a real vision and mission. We are building a digital Africa, connecting Africans with each other, bringing consumer goods and services to all. I share this vision and I am given the opportunity to actually play my part to make a change. It is not always easy but we believe that "where there's a will, there's a way".
Working at Jumia is fun. Each day is a surprise. I joined Jumia in 2019. It's been over two years now, and I can still feel that I am learning everyday and improving myself at internet speed. Everyone is always willing to help. I can see and feel how great of a change I have made possible and really enjoy working with all my dear colleagues. Before Jumia I worked as an Amazon seller for about 2.5 years in the e-commerce industry, at Yihao Tech.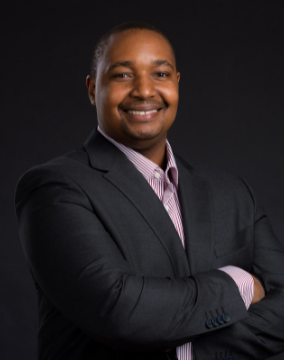 Mutune Kilonzo
Regional Director FMCG
Prior to joining Jumia in 2020 I worked at Procter and Gamble in the Commercial and Marketing functions for 12 years. Coming from a company with 180+ years history to one that's less than 10 years old was daunting, however within a short period of time, I quickly realized that the core fundamentals and ideologies that have allowed P&G to succeed in the marketplace were very much at the core of Jumia. Since joining Jumia I have learnt a lot but I think the biggest adjustment from a traditional FMCG background has been learning how to convert big data into meaningful insights and moving fast to execution. Due to the very nature of the e-commerce space, you have to make decisions, move fast and execute – something I think the teams in Jumia do very well. Finally, I just love the people and the atmosphere in Jumia – it's an extremely fun workplace.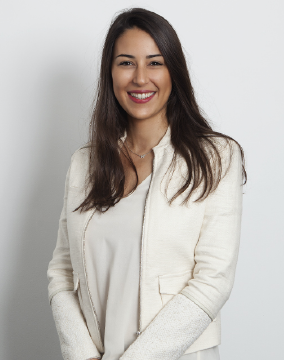 Maria El Fassi
Chief Operating Officer for On-Demand Services
Becoming a part of Jumia has been, so far, my most exciting experience. Launching a whole new service in an emerging country was definitely a real challenge that pushed me to my limits and that allowed me to overcome some doubts I had about changing the consumption's mode in African markets. I have learned that resilience and perseverance are the key factors to achieve excellence and become a true market leader. It has been a very strong educational journey and I hope to keep on learning everyday from its outstanding achievements.
I joined Jumia Food in June 2013 as Country Manager to help launch and develop online food ordering and on-demand services in Morocco and Algeria. Prior to Jumia Food, I worked for 2 years as a Sales Account Representative at Amazon France in the marketplace department to help recruit and grow professional vendors on the platform. I also worked as Project Manager at the Coca-Cola Company in Paris and as Sales Assistant at the Société Générale Corporate and Investment Banking.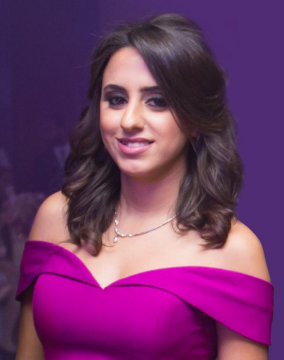 Sherry William
Regional Social Media Manager - Jumia Egypt
Jumia has helped me grow so much - both at a personal and professional level. During my time here, I have learned that e-commerce is so much more than just selling products, but that it's all about connecting with people and making a positive impact in the community. I feel so fortunate to work with a passionate team, and look forward to many more years of learning and growing together.
My journey at Jumia started 8 years ago with Jumia Egypt and I am now Regional Social Media manager today. Before Jumia, I worked in the Customer Service department in different companies in Egypt.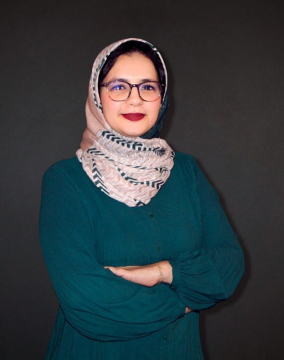 Nadia Belahsen
Campaign Manager - Commercial - Jumia Morocco
What do I love about Jumia? Growing and encouraging leadership of the company. Our belief at Jumia is that everyone can act as a leader and hold leadership functions. We welcome new ideas and execute them, test and learn to keep growing.
Holding a master's degree in logistics, I joined Jumia in 2014 as Retail Buying Operations Associate. 2 years later, we launched Jumia Marketplace and I joined that team for 2 years as Vendor Relationship Manager, then as Head of University and Communication. A few role changes later, I am in charge of campaign management.