Covid-19: Jumia offers African governments last mile delivery solution for medical supplies
March 26, 2020Health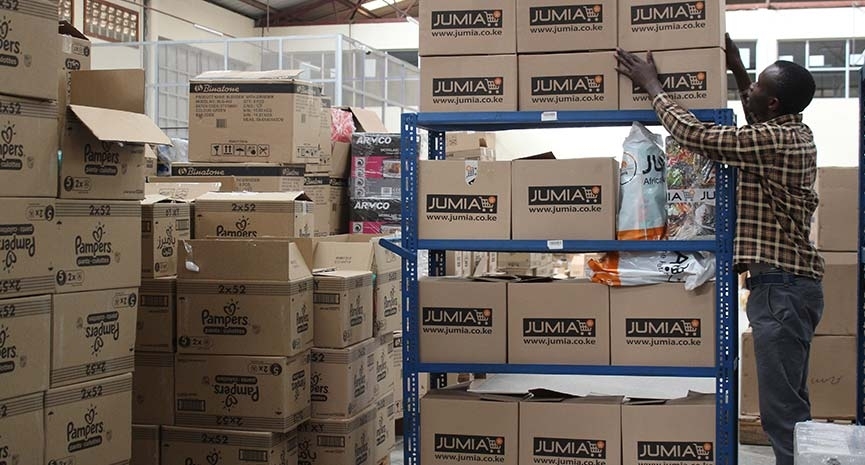 March 26, 2020: E-commerce company Jumia announced a series of measures to curb the spread of COVID-19. The company will donate certified face masks to health ministries in Kenya, Ivory Coast, Morocco, Nigeria, and Uganda, drawing on its supply networks outside Africa.
The company has offered African governments to use its last-mile delivery network for the distribution of supplies to healthcare facilities and workers. Jumia will also reduce fees on its JumiaPay finance product to encourage digital payments over cash, which can be a conduit for the spread of coronavirus.
Governments in Jumia's operating countries have started to engage the private sector on a possible Covid-19 outbreak on the continent, according to Jumia CEO Sacha Poignonnec.
"I don't have a crystal ball and no one knows what's gonna happen," he told TechCrunch. But in the event the virus spreads rapidly on the continent, Jumia is reviewing additional assets it can offer the public sector. "If governments find it helpful we're willing to do it," Poignonnec said.
Africa's Covid-19 cases by country were in the single digits until recently, but those numbers spiked last week leading the World Health Organization to sound an alarm.
In addition to offering its logistics and supply-chain network, Jumia is collaborating with health ministries in several countries to use its website and mobile platforms to share Covid-19 related public service messages.
A looming question for Africa's tech scene is how startups in major markets such as Nigeria, Kenya, and South Africa will weather major drops in revenue that could occur from a wider coronavirus outbreak.
Jumia is well-capitalised, after going public in a 2019 IPO on the New York stock exchange, but still has losses exceeding its 2019 revenue of €160 million.
Africa is using digital finance as a means to stem the spread of Covid-19. Governments and startups on the continent are implementing measures to shift a greater volume of payment transactions toward mobile money and away from cash — which the World Health Organization flagged as a conduit for the spread of the coronavirus.
Having gained a foothold in 195 countries with more than 400,000 reported cases and close to 20,000 reported deaths, Covid-19 is reaching more and more areas of the world grappling with conflict, natural disasters, and climate change.
Read the original article on Logistics Update Africa
About Jumia
Jumia is a leading e-commerce platform in Africa. Our marketplace is supported by our proprietary logistics business, Jumia Logistics, and our digital payment and fintech platform, JumiaPay. Jumia Logistics enables the seamless delivery of millions of packages while JumiaPay facilitates online payments and the distribution of a broad range of digital and financial services.
Follow us on, Linkedin Jumia Group and twitter @Jumia_Group