Jumia's 10th Anniversary – An exclusive Interview with Massimiliano Spalazzi - CEO of Jumia Nigeria (Business Insider)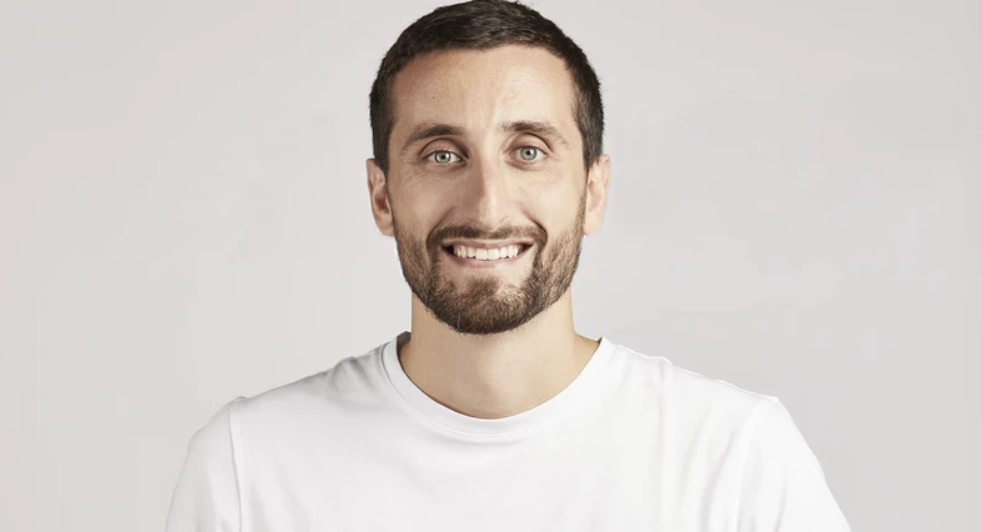 Africa's leading e-commerce platform Jumia is celebrating 10 years in business. On its way to becoming one of Africa's most successful brands, Jumia has done much more than sell items over the internet, which is what many erroneously thought e-commerce was about. Conquering Nigeria's behemoth-sized, albeit uniquely challenging, market has seen the company morph into different things when needed. A logistics and delivery solution today, an efficient warehousing and order fulfilment operation the next day, and a successful marketplace platform integrated with a native payments' solution the day after.
In this exclusive interview with Business Insider Africa, Massimiliano Spalazzi - CEO of Jumia Nigeria, talks about what has driven the business' success over the years and what the anniversary means to him. Massimiliano joined Jumia in Lagos (Nigeria) in 2012 as part of the launch team. Since then, Massimiliano has been growing his scope and responsibilities across the Group and has launched and managed several countries' operations and functions. Massi brings over 10 years of experience in sales and marketing in the e-commerce industry. He has a record of success in developing and effectively implementing robust strategies with a keen focus on delivering sustainable growth in diverse markets. He is laser-focused and driven to deliver outstanding business performance while strengthening controls and developing talents.
Q: From the time you joined Jumia Nigeria's marketing team to becoming the CEO, how has the world of e-commerce changed over these 10 years, and how has the company changed?
I joined Jumia in 2012 when it started as one of the first employees of the company, and since then, I have covered many roles in the company. So, I was appointed the managing director of one of our ventures in Nigeria. Then I took over a regional role as a CEO of several countries for quite some years until 2020 when I was appointed the CEO for Jumia Nigeria. Overall, it's been a very exciting career, I would say.
Q: From the time you joined Jumia Nigeria's marketing team to becoming the CEO, how has the world of e-commerce changed over these 10 years, and how has the company changed?
Over the years, many people have become accustomed to e-commerce and buying online. We also saw how e-commerce started to digitise beyond just sales of goods after we introduced Jumia Food and JumiaPay. Beyond this, what really changed was how we ran the business because we came from a situation where there was no cash on delivery. There was no concept of ordering a product and getting it paid after it was delivered to the customers. There was no concept of free returns; today, we still have seven days of free returns on different products across the board. So much of it evolved as we were shaping the business to meet the needs of our customers, vendors, and stakeholders. By really listening to their feedback, supporting and growing their business, and offering better prices, we really dedicated our company to being the biggest and most valued player in the market.
Q: What were the main challenges for the company at that time, and how did you overcome them?
It's a game of demand and offer. We had challenges that became opportunities. Initially, we had issues convincing vendors to bring live products and to accept payment after customers made the order. The second issue was the logistics part, delivering those goods after customers placed the order. The third was with payments, providing a safe platform where people could use their cards as payment methods to buy online. And the last one, which was probably the most important, required convincing people to trust the platform and make sure they can purchase everything they need. To address this, we offered and introduced free returns after seven days. This way, every order Jumia delivers passes through our warehouse, and the customer can easily return the product if there are problems. So, these were the things we worked on to build the brand.
Q: Now, let's focus more on Jumia Nigeria itself. What are the greatest developments or achievements in the past 10 years? What are you most proud of?
What motivates me every day is that at Jumia, we create opportunities while building the business.
When I arrived in Nigeria in 2012, I spent some time in Lagos markets (Balogun market and Computer Village) to see how business is run. I later realised that Nigerians spend so much money running even a small shop without making sales.
When we introduced Jumia, we offered them the opportunity to list a product online without an initial cost until a customer placed an order. Secondly, when we started Jumia, it was run by a small team. Today, we have over 1000 staff members, and if you count indirect labour, we are more than that.
So, looking at what we've managed to do, I am very proud of our accomplishments.
Q: Customers praise Jumia for its proactive customer service and listening to their needs. How has Jumia's customer service been successful?
So firstly, it's about setting the right processes in place. Ten years ago, customers could only reach out to us through a phone call, or maybe an email. Today, customers can speak to us from many different channels. It can be via email, phone calls, or social media. There are lots of channels to understand if people are happy or not. Having an effective structure to set up an strong communication channel proved valuable.
The second thing is having solid routines to review the business chapters. By this, I mean, what is my biggest problem today, and how do I fix it? Because there's always something you need to manage, and even when you fix it, it doesn't mean it's going to be fixed forever, right? It can come back. So, consistency in the routines helps us to challenge the status quo.
Then the third thing is building our core values in the DNA across all teams. At Jumia, we believe that when there's a will, there's a way! We basically wake up every morning thinking of how to make the customer and the vendor happy.
Q: What factors have contributed to Jumia Nigeria being a pioneer in the e-commerce industry from the very beginning? How do you think the position will develop in the future?
I believe you become what you are based on the dedication you put into yourself, the opportunities, the funding, the persistence, and the management. I think therefore we are where we are today and that, at the end of the day, it goes back to offering what people need. So, the more you offer what people need, the more word of mouth will spread, the more trust it builds, and the more people will use Jumia. We started Jumia by building from e-commerce to groceries, then launching Jumia foods, to opening Jumia Pay, and now recently, Jumia Logistics for external clients. We also have JUMIA advertising. So, when you build this kind of ecosystem, the effect of growth is exponential. And that's what brought us where we are today, together with the trust from the investors.
Now that inflation is rising, people are focusing more and more on everyday needs, trying to make sure that they buy what's needed, like essentials. To this effect, we launched Jumia Food Mart in some cities in Lagos, where you can have your groceries delivered in 20 minutes. So, at Jumia, we are working more and more toward what the customer needs.
Q: Can you talk a little bit about the future? Can you share some of the plans and goals for Jumia Nigeria in the next 10 years? What can we expect?
We're focused on growing the profitable usage of Jumia, monetizing the platform, offering opportunity optimization to vendors and customers, growing the share of JumiaPay, and supporting the tech ecosystem. We do all this by constantly focusing on solving more needs of customers and offering our services today in a better, more convenient way.
As Jumia continues to grow, we are conscious of the environmental impact of our operations and continuously seek ways to minimise our impact. We are more intentional in integrating sustainability into our business operations which we believe will enhance our overall performance. We will continue amplifying the impact of our Sustainability practices through our ecosystem of partners and stakeholders.
Q: To conclude our interview, from your experience, what lessons would you want other CEOs to take away from Jumia's 10-year anniversary?
The first thing that comes to my mind is, "When there's a will, there's a way." When we started JUMIA, we knew what we wanted to do. We wanted to open an e-commerce platform that could help thousands of people purchase online. So, with perseverance and consistency, you can visualise what you want to build and make it. And that, for me, has been a key lesson.
The second learning for me is that growing a business is not necessarily about the idea but the execution. It's not about the new crazy thing you're going to do, but more about how to do it consistently at the same level of quality. And that's a tricky goal that you must come to terms with when you wake up every morning. And if you do that, I think success is just behind the door.
Read the original article on BUSINESS INSIDER AFRICA
About Jumia
Jumia is a leading e-commerce platform in Africa. Our marketplace is supported by our proprietary logistics business, Jumia Logistics, and our digital payment and fintech platform, JumiaPay. Jumia Logistics enables the seamless delivery of millions of packages while JumiaPay facilitates online payments and the distribution of a broad range of digital and financial services.
Follow us on, Linkedin Jumia Group and twitter @Jumia_Group