High costs of digital devices, data lock Ugandans out of digital economy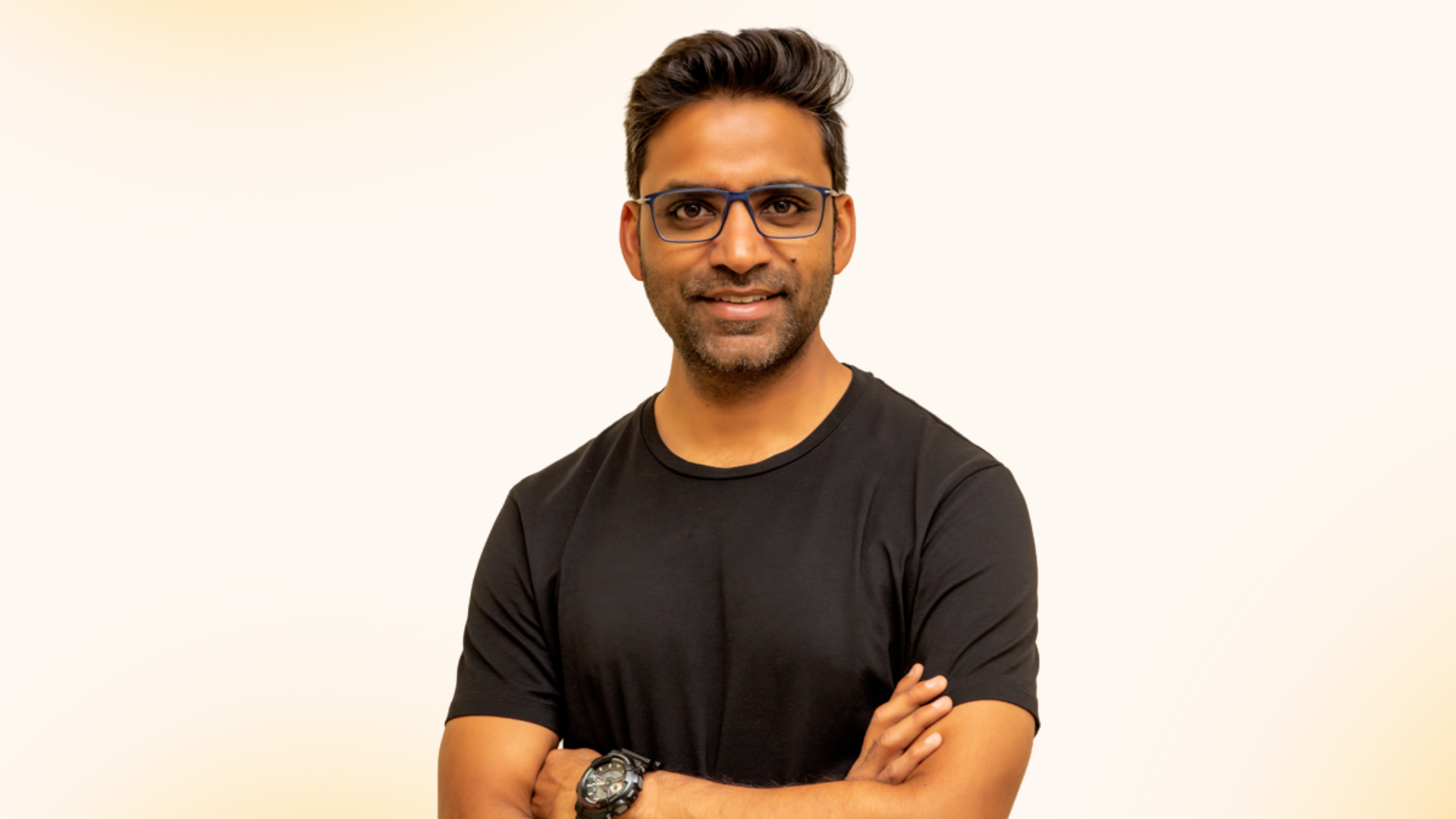 The potential for Uganda to drive economic growth is increasingly becoming visible as many businesses embrace e-commerce.
This has created massive opportunities, opened markets, enhanced competitiveness and created efficiency in the delivery of goods and services in the country.
Experts believe that continuous investment in the sector can enable small and medium enterprises as well as large established businesses to leverage its benefits.
However, high costs of digital devices, expensive data, poor connectivity especially in most rural areas are derailing the growth of the digital economy.
In an interview, the Chief Executives Officer (CEO) of Jumia Uganda, Vinod Goel who underscored the importance of the digital economy said some of these challenges need to be addressed because they are affecting the growth of the industry.
Excerpts below:
*******************************
Kindly tell us a little bit about yourself and your journey.
I am Vinod Goel, the Chief Executives Officer (CEO) of Jumia Uganda. My journey started from India. I grew up there, I studied there and then I moved to Europe for further studies and then I moved to Southeast Asia. I also worked there for a few years, then I came back to Europe. For the last three years, I have been in Africa. I started my journey with you Jumia, two years back when I was based in Nairobi (Kenya). I was managing the supply chain for the group and now I am now here in Uganda.
What do you think about the performance of Jumia Uganda for the last year here in the country and on a global scale given the fact that it has been in the system for some time?
So, on the performance, I would like to congratulate ourselves that we are marching very, very strongly towards profitability while keeping our growth in double digits. However, we have a queue for running costs coming in where you will get more details about, we are progressing profitability and on the whole performance for Uganda and for all for the whole group.
So, I invite you to join us in the group and get more details. What I am really confident about is the direction we have taken.
What e-commerce related opportunities are there this year?
I think they are numerous just to give you a small example of how many items we have. We have almost half a million different items available on the platform. It is by far the biggest one place or one store which has such an assortment hence, the opportunities are enormous for anybody across the 11 countries, but in Uganda, we cover 95% and anyone can order any of these items out of this assortment.
Let's talk about Jumia Uganda and its clients. Are there any opportunities for your clients this year?
Yes, a lot of great opportunities. I just came out of a meeting where we reviewed what is happening in the end of January and beginning of February. For example, we will start bringing very good quality materials back to school (this was before the schools opened). Parents and mothers, and the kids would be looking for different things. When they want to resume school, all these things will be available.
Technical products, computing products, mobile accessories, mobile products (are) available at very, very good deals. So, this is how we bring assortment and fun to our customers.
We have seen a surge in demand for online shopping, how has Jumia positioned itself particularly in Uganda to take the advantage?
So, I think Uganda has adopted e-commerce search very well. I see people are a lot more interested about convenience and about getting the right product at the right price and this is exactly the job we want to do. So, definitely there is a lot of compatibility between what customers are looking for and what we are offering.
There is a new offering we started, that is the Jumia Food Mart, where we are delivering in 20 minutes and this is out of 11 countries. Jumia Uganda is in the top three of adapting this offering. So, I see huge potential in e-commerce in Uganda.
One of the things that clients look for when ordering a product online, is not to compromise on quality. How does Jumia ensure the products its platforms meet this caliber?
So it is always a very big challenge for any e-commerce company to ensure the quality and we are 100% committed to that. So, every single item, which is sold in Jumia is quality checked in different ways. So that is one thing that any item which comes to Jumia before it goes to the customer is quality checked. So, this is one of the very strong gateways for quality check.
Second, we have more than 10,000 sellers on the platform, each seller is working under the kind of seller's score. The seller's score consists of three things, the quality of the product. If the customer returns the product of the seller, it immediately changes the score for the seller. Number two is the experience of using the product. Once the customer has taken it (onc the customer orders an item) how does he or she rate the item on the platform?
The third thing is how fast the seller fulfills the demand of the customer. We based on these three things and this score is everything for the seller. If you have a bad score, you won't be able to sell, if you are in the good score, you will be on the front. These are the things we used to ensure the quality and experience of the customer.
The demand is exceedingly high and the supply for some of your products has become low. This is being seen through some companies choosing to downsize. How are you coping with this issue?
So far honestly, we have not seen a major impact on the supply side.What we have seen is a little bit of the impact of inflation. So, inflation reached double digits in November and December however, the supply is still good. What we also do, as I said, we have half a million products but we have more than 10,000 sellers on the platform. So, if we have seen a few sellers, which are struggling with the supply, there are always sellers who can gain, who can give us a better assortment. So, it does not really impact as much. Inflation definitely is impacting and this is what we are trying to tackle currently.
We have seen e-commerce platforms such as Amazon recently addressed the aspect of safety for their staff in their warehouses. As Jumia Uganda, what are you doing to ensure the same for your employees and storage facilities?
I am very, very proud. You know, I come from an industrial background and now I am an e-commerce and I am very proud that in my last two years with Jumia, I have not heard anything in the warehouse and any single incident on our riders, which are on the roads, delivering the products on time.
So, our safety standards are very, very high. What we have recently done are two things. We ensured that we get quality material helmets for our riders. This is the one thing which we saw the gap when we get the riders using a transporter, we looked at the quality to procure the helmets and distribute them to our riders. Similarly, for the rainy season we have procured the rain coat, kit for our riders. And these are the initiatives which Jumia has committed to do to ensure the safety of the riders.
In your view, what should be done to promote e-commerce in Uganda?
I think the first thing we need to do to promote e-commerce is really the awareness of the benefits of e-commerce. I think a lot of people know Jumia, however, when I talk to them in detail, 'why wouldn't somebody buy something from a shop next door but Jumia?' They do not really have the answer except some sometimes-good deals on Jumia which we are really proud of.
But they are so many of the benefits which people are not aware of and it is actually a task on our side to make people aware, educate them about e-commerce the benefit not only but also for the whole economy and also part of the whole environment that how much kilometers do you use to get a product when you do it offline versus e-commerce. There is a vast difference.E-commerce is very efficient in delivering products to other people.
Talk to us about the new dark stores' effectiveness.
I am really, really proud about the offering we have created. It was started six months back. I was part of the whole team who was working on this offering. We took like four months to bring this service to the customers. It has around 80% of what you need in daily life and you can get this in a matter of a few clicks between 15 to 20 minutes at your doorstep and believe me, for me it is addictive.
Once you use it, you will see how fast it is, how accurate it is, and then you become addicted. You do not want to get out of your couch and want to go out and buy the same thing and spend more time on money and more effort while you get it at home. So I am really proud about it. I think we are covering Kampala very well.
We can expand a little bit on the suburbs of Kampala on that service but Kampala is very well covered and I would be happy to see more and more people coming and getting delighted.
We have incidents where inflation has taken a toll on many of us. Is Jumia affected also?
Yes, I think this is actually the biggest impact of all the global economics scenarios happening. What is happening with us is the inflation that is resulting from November and December inflation which was at 10.2, 10.6%, which is very, very high.
What we are doing is we want our customers to enjoy the lowest prices on Jumia. So, we are working in house on our costs. So, we are really sharpening our cost on every single element so that we can absorb as much as possible the impact of inflation and we just really pass the last bit to our customers so that they can still enjoy the best prices on Jumia.
Talk to us about some of the benefits of e-commerce platforms to the economy.
It is an equalizer. So, in Uganda, only 7% of people live in Kampala, 93% of people are outside Kampala. if you see the offline world more than 80% of things are available. The variety of those things are available only in Kampala, so it means people outside Kampala have to travel to come to Kampala. All the small shops, all the people who are living in small towns, towns of 20,000 people, 5,000 people,10,000 people have to either leave their house or the shop to come to Kampala and buy things at the right prices. This is one of the biggest achievements of e-commerce.
If you are sitting in 800 kilometers from here and are looking for television or cattle, or an island (among others) you get the same prices of what you get in Kampala with a small amount of shipping fees which is a third of the amount you spend when you do it yourself and you save the whole day.
What challenges have you encountered that you would like the government to address?
Well, we have the basic challenges of where we are in the trajectory of digitalisation. So, if you see out of 47 million population, we have internet penetration at 50%. Around 22 million are using the internet, which is also a result of the internet being a little bit more expensive in Uganda compared to other Eastern African countries and in general for the global comparison.
We also have the (issues of penetration) of smartphone usage, which is actually one of the biggest enablers of e-commerce, but also digitalisation is that around 10 million and around 9.7 million people use smartphones which is also lagging behind versus competitive regions.
Our social media access. Uganda has 3.7 million subscribers or users on social media but if you look at neighboring countries, you will see they are three times the number and the one biggest impact is directly not being able to use Facebook for example. So, I think these are the real fundamental things of internet penetration, smartphone penetrations, social media penetration, which impacts the business and not only our e-commerce business, but a lot of many other businesses.
I would like to push that these challenges should be (addressed), the prices of these things should be brought down, data should be cheaper, the duties on the smartphone should be lesser. So those are the things in your opinion I would like to push.
Read the original article on NilePost
About Jumia
Jumia is a leading e-commerce platform in Africa. Our marketplace is supported by our proprietary logistics business, Jumia Logistics, and our digital payment and fintech platform, JumiaPay. Jumia Logistics enables the seamless delivery of millions of packages while JumiaPay facilitates online payments and the distribution of a broad range of digital and financial services.
Follow us on, Linkedin Jumia Group and twitter @Jumia_Group