Jumia Egypt Launches a New Initiative to Support SMEs & Handicrafts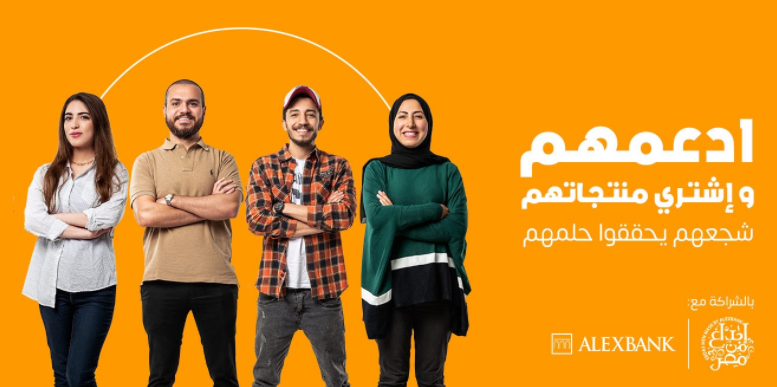 (PRESS RELEASE) Egypt, Cairo, 22nd April 2021: As a part of its support for the local industries, especially small and micro-enterprises; Jumia, the leading e-commerce platform in Egypt, launched a new initiative today at the beginning of the Holy month of Ramadan under the theme of "Support Them … Buy Their Products." This is a part of Jumia's exerted effort over the past few years to support locally manufactured products and encourage Egyptians to buy them.
Jumia aims to inspire SMEs to reach new consumers and increase their sales by encouraging the purchase of their products. This initiative will enhance the role of local production to boost the country's economy.
The participants of the initiative will be part of a dedicated marketing campaign; including social media videos and dedicated sections on Jumia's platform to increase their visibility and raise awareness for consumers to buy their products to support them.
Handicrafts are one of Egypt's key cultural heritages that are in danger of becoming extinct. We are proud that we were one of the first companies that supported handicraft projects to promote the products and businesses. Our aim is to extend their reach to the widest number of consumers, showcasing their high quality and premium taste.
said Eng. Hesham Safwat, CEO of Jumia Egypt.
He added "Jumia has for years supported locally manufactured products and inspired the Egyptian skilled-labour to produce more products to sell. There are no doubts that SME industries are the mainstay of the national economy, we always work together to encourage them to expand the base of the beneficiaries of their products and at the same time ensure that they have a continuous and fixed income through Jumia."
This new initiative will run throughout the Holy month of Ramadan and will continue through the year to encourage handicraft owners to promote their products. More than 12,000 sellers are partnering with Jumia in Egypt.
About Jumia
Jumia is a leading e-commerce platform in Africa. Our marketplace is supported by our proprietary logistics business, Jumia Logistics, and our digital payment and fintech platform, JumiaPay. Jumia Logistics enables the seamless delivery of millions of packages while JumiaPay facilitates online payments and the distribution of a broad range of digital and financial services.
Follow us on, Linkedin Jumia Group and twitter @Jumia_Group