Jumia Nigeria Hosts Vendors' Conference Ahead of 10th Anniversary Sales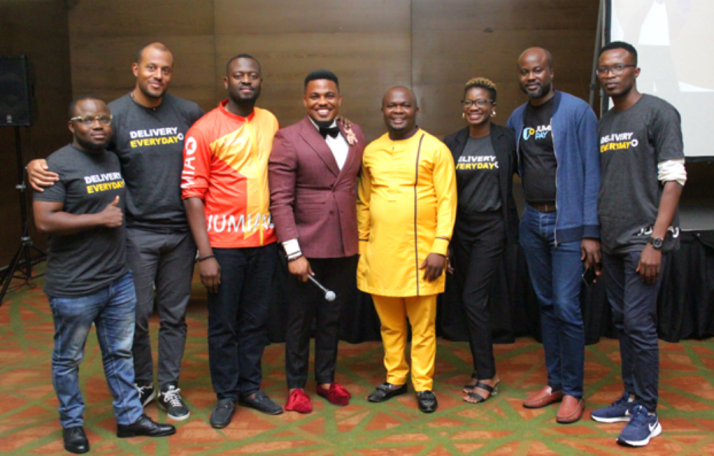 Jumia Nigeria Hosts Vendors' Conference Ahead of 10th Anniversary Sales
One of Africa's leading e-commerce platforms, Jumia Nigeria, held a vendors' conference over the weekend at Eko Hotel & Suites, Victoria Island, Lagos, in preparation for its 10th-Anniversary Sale which officially starts on Tuesday, June 14, and ends on Sunday, July 3, 2022.
This was the first physical event hosted by the company post-COVID which featured vendors on its platform and top management of Jumia Nigeria. The teams shared insights, plans and strategies for the upcoming 10th-Anniversary Sales Campaign and other efficient ways to improve the overall business.
Jumia committed to using several marketing strategies, including billboards, radio, influencers, social media campaigns and games to create awareness on the anniversary sale. During the presentations, vendors were encouraged to take advantage of the Jumia Express offering to enable free delivery to consumers during the sale.
There were also calls to leverage Jumia Advertising for more visibility to their stores, Jumia Logistics for convenient delivery across Nigeria and JumiaPay for safe and seamless payments. The event's highlight was when the Jumia anniversary video was played with noticeable excitement from the vendors who were eager to have it downloaded to their phones.
This is a special milestone for us all, as it signifies 10 years of e-commerce in Nigeria. Over the past decade, Jumia has partnered with forward-thinking businesses and brands to create an impact across key value chains, providing convenience and better shopping experiences for consumers. Furthermore, we have created limitless opportunities for SMEs to grow, which has had a positive impact on the economy. We are excited to celebrate 10 years together with our vendors who have made it possible for us to offer the best shopping experience to consumers across Nigeria,
said Massimiliano Spalazzi, Jumia Nigeria CEO
Participating vendors will have access to millions of consumers on the Jumia platform to sell their products and grow their business.
I am excited to be part of the Jumia's 10th-anniversary sale where both vendors and sellers would benefit from them. I must appreciate Jumia for helping us, SMEs like me grow and reach more consumers. I started my business on the platform over 5 years ago from literally nothing to being one of the top phone vendors,
said Abdul-Hafeez Olayinka, Owner of Bafur Store
Jumia's 10th anniversary sale will feature deals from top brands like Samsung, Coca Cola, Adidas, Oraimo, Nivea, Diageo, Xiaomi, Itel, Unilever, Nestle, Apple, Anker, Nokia, Pernod Ricard, Reckitt Benckiser, Binatone, TCL and more.
Read the original article on TechEconomy
About Jumia
Jumia is a leading e-commerce platform in Africa. Our marketplace is supported by our proprietary logistics business, Jumia Logistics, and our digital payment and fintech platform, JumiaPay. Jumia Logistics enables the seamless delivery of millions of packages while JumiaPay facilitates online payments and the distribution of a broad range of digital and financial services.
Follow us on, Linkedin Jumia Group and twitter @Jumia_Group