JUMIA partners with BILITI Electric to include E-Vans in Kenya delivery fleet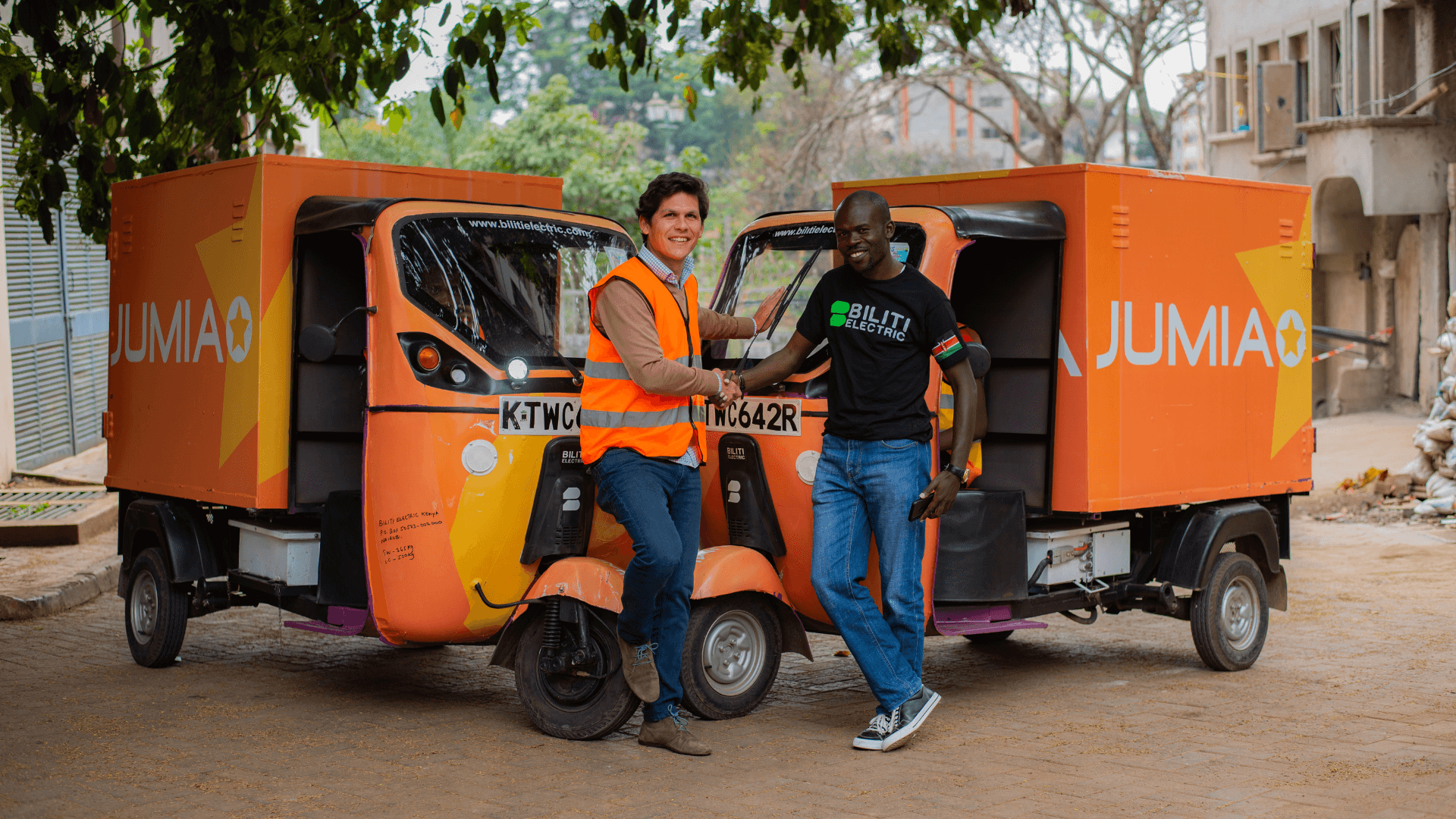 Nairobi (Kenya), 27th September 2022: Jumia (NYSE: JMIA), the leading e-commerce platform in Africa, has announced a partnership with California-based EV solutions provider BILITI Electric to electrify its delivery fleet in Kenya. The two companies have successfully completed the pilot project, and are set to scale the fleet within Kenya in the first phase, and eventually across Africa. This partnership is an important step toward Africa's progress in the e-mobility industry to achieve its environmental sustainability goals.
Leveraging technology to improve everyday lives in Africa," is the first pillar of JUMIA's sustainability strategy. "We are committed to building a supply chain that will minimize the environmental impact of our operations. The introduction of these e-Vans to our delivery fleet is an integral milestone in our journey towards realizing our ESG objectives,
said Jumia Kenya CEO, Juan Seco
BILITI Electric's Taskman™ variant is designed for commercial last-mile deliveries. It offers a range of 100 km per charge, a payload of 500 kg, and a top speed of 50 kmph. BILITI's SmartSwapp™ technology enables the rider to simply swap the vehicle battery and get recharged in less than a minute.
These e-vans offer African communities cleaner air and economic opportunity. An additional benefit is the fact that delivery agents can earn more money by switching from fossil-fuel motorcycles to these e-vans, which allow them to deliver more orders easier and more efficiently.
We are thrilled about this partnership with JUMIA and the important role we will play in helping the company progress towards its sustainability and ESG goals. Last-mile delivery costs account for 53% of the total cost of shipping. EVs help save on major costs compared to any internal combustion engine vehicle. We are confident that we will be able to help JUMIA to offer faster, clean, cheaper and more convenient last-mile deliveries,
said Rahul Gayam, Co-Founder and Co-CEO of BILITI Electric.
Kenya is perfectly positioned to kickstart an initiative of this sort. In 2020, around 92% of the electricity used in the country was generated from renewables, including hydropower, geothermal, solar PV, and wind. Kenya is targeting 100% clean energy use by 2030.
About Jumia
Jumia is a leading e-commerce platform in Africa. Our marketplace is supported by our proprietary logistics business, Jumia Logistics, and our digital payment and fintech platform, JumiaPay. Jumia Logistics enables the seamless delivery of millions of packages while JumiaPay facilitates online payments and the distribution of a broad range of digital and financial services.
Follow us on, Linkedin Jumia Group and twitter @Jumia_Group