Next up - an African decade in e-commerce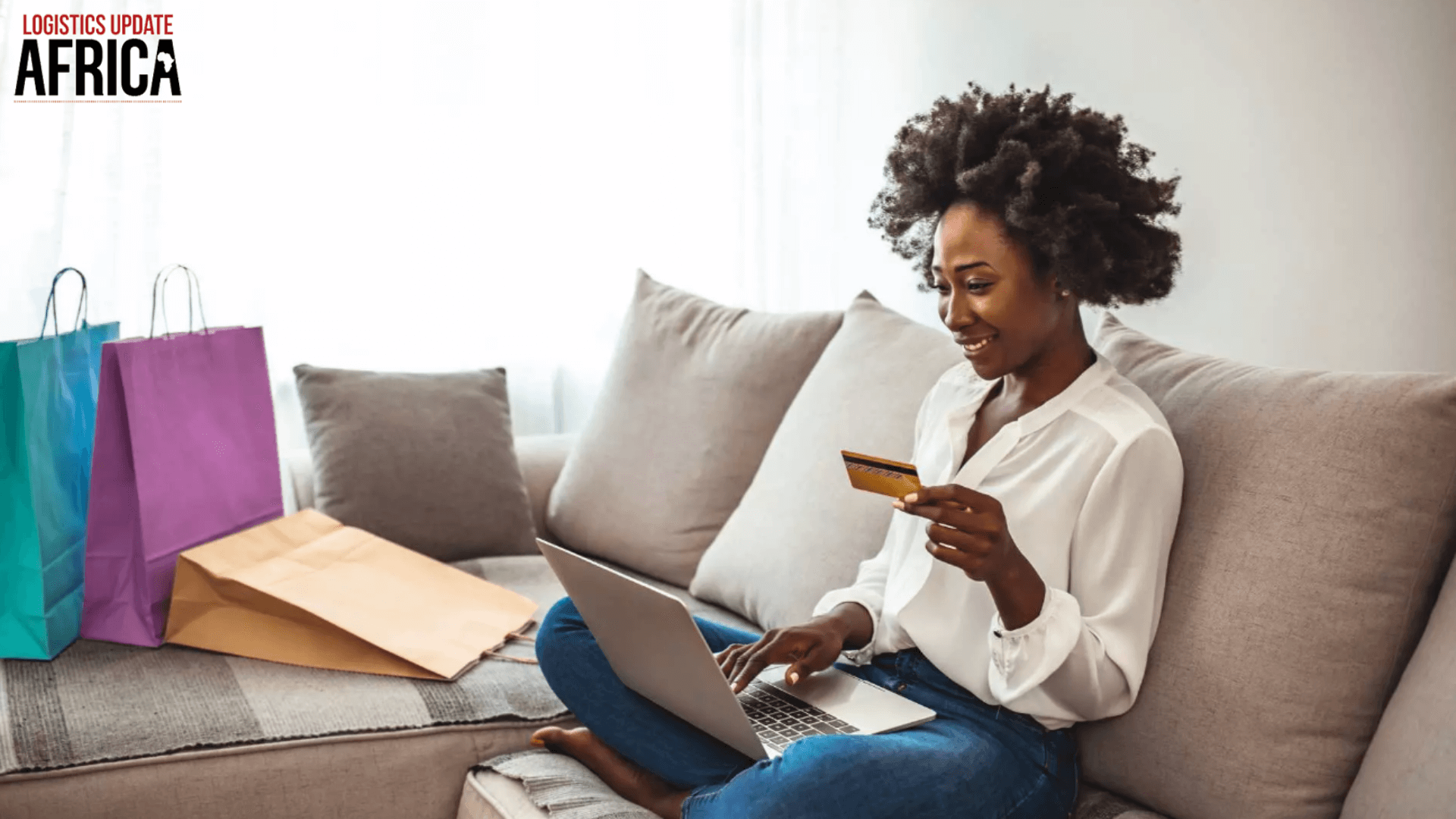 Aided by the entry and consolidation of big retail players, a large number of informal retailers in Africa coming online, digital payments, investments, and more purchasing power- will eCommerce logistics in Africa rise to the challenge and unlock the growth potential that has the world and investors taking note?
As the world began to shop online and more so after the pandemic, there was a growth of a digital audience in Africa that has affected the fortunes of online retail in the continent. High internet penetration, the rise of smartphones, the advent of digital payments, and the digital disruption caused by the Coronavirus pandemic have all been factors that signal how a new decade of e-commerce may be opening up for Africa.
While internet penetration may be below average, according to the analysis and data platform Statista, the internet users in Africa as a share of internet users worldwide as of 2021 stood at 12.98% and grew from a mere 4% in 2009. The number of online shoppers in Africa stands at 281 million currently, while countries with the highest shares of internet users from the continent were Morocco, Seychelles, and Egypt.
Even if the rates increased considerably in the last year, internet penetration is still under the global average. However, despite being dismal these numbers point to the significant window of opportunity that exists in the creation of the e-commerce landscape and the demand has only escalated owing to the pandemic.
While credit cards may still be uncommon, payments by mobiles and cash-on-delivery and an explosion of the buy-now-pay-later trend have witnessed a high number of takers in the continent.
Further aided by these big retail players, large numbers of informal retailers in Africa are gradually coming online and the promise of e-commerce for Africa's small businesses turning a leaf for economic efficiency and poverty reduction for the continent seems to loom large on the horizon.
E-commerce gets a headstart in Africa
As per Statista, e-commerce will account for 23% of retail gross sales by 2022 and gross sales will hit $7.3trn by 2025 as more Africans have entry to the web.
Among other key figures from various reports of Statista, of e-commerce revenues that describe the Africa story is that e-commerce ARPU (average revenue per unit) in the 2017-2025 time period in Africa stood at 93.82 Euro or $92.96 in 2022, while the most valuable e-commerce sectors in Africa were fashion, electronics, and media. The annual percentage change in e-commerce revenues in Africa is 52.7% in the 2018-2025 period. Some of the dominant e-commerce players operating in Africa and Egypt include Jumia, Konga, takealot.com, Kilimall, Souq, bidorbuy, Zando, Amazon, Noon, and SHEIN among others. Based on various Statista reports analysing the shopping behaviour of consumers, the number of visitors to e-commerce company Jumia was 379 million in the 2017-2020 period, the country with the highest number of visits to Jumia was Nigeria as per a report on 'Visits on Jumia on selected domains in Africa 2022' and the monthly number of visits on takealot.com in 2020-2022 was 11.6 million while the monthly number of visits on konga.com was 2.45 million in 2021. Alastair Tempest, the CEO of both the E-commerce Forum Africa and the E-commerce Forum South Africa also pointed out that some very active entrepreneurs in Rwanda, Uganda, Mauritius, Senegal, and Morocco and countries like Algeria, Tunisia, Tanzania, Namibia, Cote d'Ivoire that are taking to e-commerce in a big way. Clothing, shoes, consumer electronics, and more recently groceries are popular segments bought online in African nations, as per reports.
Conquering the 'logistics barrier'
Even as the growth opportunity of e-commerce in Africa seems immense, many industry watchers believe that Africa is only just at the starting point of its e-commerce decade.
Africa is only just starting down the digital commerce road. While there are some really progressive entrepreneurs, supported by solid national policy frameworks (eg. Egypt), good telecom coverage, and active delivery structures, out of the 55 African states, around half are still only seeing eCommerce in the capital city,
said Tempest.
More recently a watershed e-commerce moment was when Jumia, the pan-African e-commerce platform which is active across 11 countries in the continent since the last decade, witnessed 1.1 billion visitors on the website in 2021 and has on board more than 100,000 active sellers and saw 34 million orders being placed on its platform and 8 million active consumers in 2021.
Apoorva Kumar, EVP Jumia, Group Chief Operating Officer, told the publication, "The market opportunity and growth potential in Africa for e-commerce is huge as e-commerce is very under-penetrated right now. In terms of cost and in terms of difficulties, it is extremely challenging to operate. Logistics is a big entry barrier in Africa. However, our logistics solutions and operating models are very unique and very focused on African geography and African consumers."
He adds, "We work with local 3PL partners and have hundreds of them in Nigeria, where we have a very strong pickup station network. In some countries, we use a lot of bicycles to deliver and roller skates in some of them. So the logistics models are extremely, focused on the local situation and have been tailor-made for that."
As per numbers shared by Jumia, 27% of deliveries in 2021 were made in remote areas where choices of products are currently extremely limited for consumers.
Jumia's logistics network includes over 600 logistics partners ranging from individual entrepreneurs to large companies and it has more than 3,000 pick-up stations and drop-off locations to facilitate deliveries for its sellers and consumers and this logistics services arm is also open to third parties.
Kumar explains the various models it employs to serve Africa, "The operating model number one is where we own the delivery centre. We employ the drivers, they own the bike, and they deliver for us. The second operating model is where we engage with an entrepreneur or somebody who wants to do logistics in Africa, in a franchise model where they use our technology, our SOPs, our processes, but the team, the infrastructure, the capex, and the budget is theirs. The operating model number three would be where we work with certain large logistics companies like the DHL's, FedEx's and the UPS of the world, where we give them packages and they distribute them over their network."
Among other encouraging developments that have been creating ripples in the e-commerce logistics landscape of Africa is the much-awaited entry of US behemoth and world's largest e-commerce platform Amazon which is now turning its focus on the African continent as it looks for new consumers. Amazon is reportedly preparing to launch its South Africa marketplace around February 2023.
Further, South African retail and wholesale group Massmart has also recently announced that it had reached an in-principle agreement with American retail giant Walmart to acquire all the remaining ordinary shares in Massmart. Walmart had acquired a 51% stake in the publicly-listed Massmart for $2.5 billion in May 2011.
Interestingly Massmart had announced its intentions to enter the e-commerce industry back in 2021. With several of these big retail giants training their lens on South Africa's online retail market growth prospects, it's ultimately the customers who are likely to benefit from the ensuing e-commerce battle.
Read the original article on LOGISTICS UPDATE AFRICA
About Jumia
Jumia is a leading e-commerce platform in Africa. Our marketplace is supported by our proprietary logistics business, Jumia Logistics, and our digital payment and fintech platform, JumiaPay. Jumia Logistics enables the seamless delivery of millions of packages while JumiaPay facilitates online payments and the distribution of a broad range of digital and financial services.
Follow us on, Linkedin Jumia Group and twitter @Jumia_Group