More Optimistic About Jumia Technologies After Discussing Business Changes With The CEO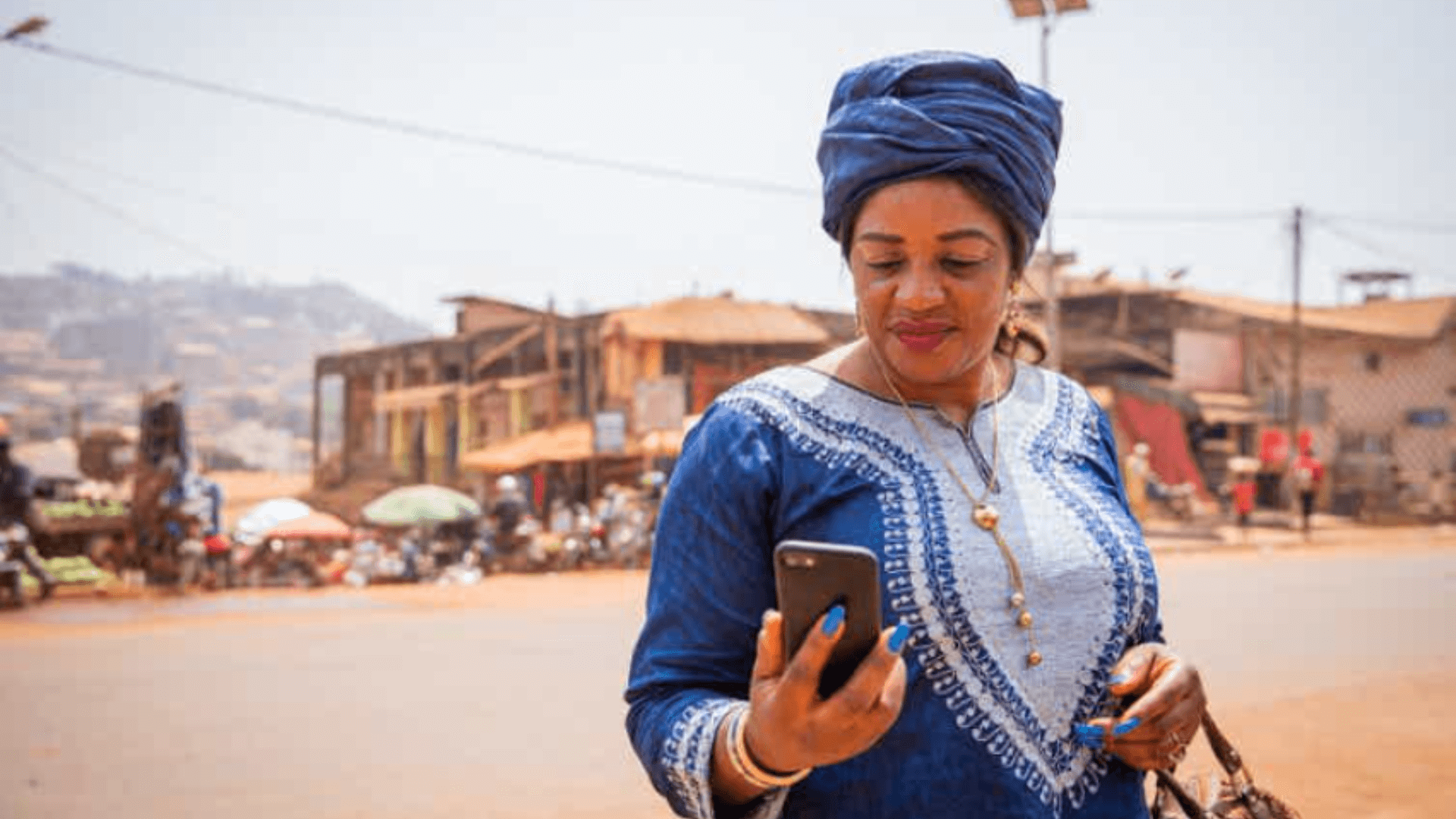 Summary
Jumia Technologies CEO Francis Dufay boosted my confidence in the business after he sat down with me for a post-earnings discussion.

Dufay demonstrated how Jumia solves commerce problems in Nigeria and the Ivory Coast while also expanding beyond the big cities.

He provided more insight into the decisions to rationalize the logistics-as-a-service and cut back on marketing spend.

Dufay also shed light on how Jumia unleashes entrepreneurship between the supply chain and the final customer.
Over a week ago, I reviewed the 2022 Q4 earnings report for Jumia Technologies (NYSE:JMIA) and concluded that long-term investors faced another transition year for the company. A welcome restructuring of the business around core competencies and cost reductions is colliding with poor economic conditions across Jumia's 11 African country-level markets. These changes come in the midst of a painful 2-year process of de-risking in the stock price. Yet, the low stock price has also created an attractive entry point for investors new to investing in the future of commerce in Africa.
Still, the earnings report left me with new questions. Can digital payments in Jumia Pay help Nigerians make purchases in the middle of the country's current cash crisis? What gave Dufay the confidence to expand Jumia beyond the major cities and into the big villages given the simultaneous retrenchment of the business to focus on core competencies? Why did logistics-as-a-service change from a promising growth driver to a business specific to certain countries? Finally, why has marketing failed to provide consistent returns to the business?
Fortunately, I received the opportunity to ask these questions and more in an interview with CEO Francis Dufay. Dufay was CEO of Jumia Ivory Coast from 2014 to 2022 and was appointed CEO of Jumia after a brief stint as interim CEO. During his CEO tenure, Dufay has made a series of important and fundamental changes in the company. My discussion with Dufay helped me better appreciate how the economic turmoil brought on by the pandemic and now the ravages of inflation have obscured Jumia's successes and potential. Dufay further reinforced my long-standing claim that Jumia is an e-commerce company to bet on for the long-term.
Solving Commerce Problems for Customers
Nigeria is suffering from a major cash crunch resulting from a change in its currency. The currency shortage hinders transactions and creates barriers for commerce. Dufay noted Jumia was fortunate to launch Jumia Pay on-delivery just ahead of this crisis. He said "buyers can pay the driver or at a pick-up station." This service allows customers to pay in cash or via bank transfer. As a result, Jumia can continue to serve Nigerian customers and provide an alternative to scarce currency. Hopefully, future earnings reports will reflect positive results from this initiative. This solution is the kind of commerce initiative that can distinguish Jumia in the marketplace.
Accordingly, Dufay explained how Jumia is "fixing supply gaps." He provided an example from Ivory Coast where Jumia enabled a customer to buy their first refrigerator, something previously out of reach for people who live far away from the big cities.
That example is a natural extension from Jumia's long history in the Ivory Coast as well as Senegal. Dufay noted that the "better economics" Jumia established in these countries make him "confident that at the country level there is a strong proof-of-concept...The [business] model works in big villages." This observation provided important context and rationale for Dufay's announcement in Q4 earnings that "we are expanding to reach outside of our capital cities to reach consumers outside of the big cities. So we are expanding the consumer base through a broader distribution network and more relevant marketing channels to target those customers." This expansion is an extension of a core competency and not a diversion from one.
However, Dufay cautioned me that "Jumia does not tailor-make strategy by country. This would be impractical with 11 very different countries." Instead, Jumia customizes strategy by growth stage: "the same execution will then get the same results."
Supply Chain Management
Supply chain management is challenging in Jumia's markets. Yet, operating effective supply chains is a key imperative for success in e-commerce. Dufay observed that in Jumia's markets "it is hard to get what you want at the right time." As a result, "customers will come for the best supply at the best price." Thus, it was surprising that Jumia exited the logistics-as-a-service business in several countries. Dufay explained that Jumia shut down that business in countries that had insufficient logistics maturity. He added that in these places "it is better to build the [supply] network and efficiencies. At that point, the market can be an asset for logistics." As a reminder, Jumia retained the logistics-as-a-service business in Nigeria, Morocco, and Ivory Coast. Going forward, I will be looking for more details on the specific drivers of success in those countries.
Dufay used a similar rationale about logistics maturity when deciding to scale back grocery delivery to markets where the company had the appropriate scale and logistics in place.
These efforts to restructure and rationalize the business allow Dufay to focus the company on its core competencies, build foundations for sustainable growth, and instill trust with customers.
Building Trust with Customers
Building customer trust is a consistent theme and imperative in Jumia's earnings calls. Dufay reiterated trust's central role in driving e-commerce adoption in its markets.
Companies often use marketing to help build trust with customers. Yet, Jumia has recently seen no correlation between marketing spend and sales results. Accordingly, Dufay decided to scale back on marketing spend and explained that "when you do the right things, you don't have to pay customers to come." The company will no longer achieve "growth from cash burn." A substantial amount of this burn occurred as a part of marketing and sales efforts. Having the best supply at the best price is Jumia's best marketing message.
Jumia is also building trust with a range of services that cater across a wide range of demographics, what Dufay characterizes as "from the farmer to the premium city manager." Jumia "works with brand ambassadors in small cities who own P&L [profit and loss]. Jumia provides customers with coupons and incentives to shop with Jumia." These efforts build trust in Jumia from the ground up.
To support growth, Dufay also brought corporate operations closer to local markets. He significantly reduced Jumia's footprint in Dubai "with no impact on operations or day-to-day work." Dufay explained that Dubai was originally attractive as a central headquarters given its status as one of Africa's biggest source of imported goods: "Dubai is a hub for many brands." From the lens of customer trust, moving operational leadership closer to local markets makes sense beyond the cost savings emphasized in the Q4 earnings call.
Entrepreneurship As a Growth Engine
Jumia's earnings reports typically give little to no mention of the entrepreneurs that connect customers to supply chains. Dufay provided a typical case study with entrepreneurship serving as a growth engine for the company and economic development for local business managers. Dufay illustrated with a person starting from scratch. An entrepreneur "can buy 5 bikes and establish a delivery business for Jumia Food" on a contract. The drivers become members of a third-party network. Jumia does not want to manage bikes and cars, but it does "provide supporting education and a logistics infrastructure." This system "unleashes private enterprise" in Jumia's markets.
Forging A Business Through Market Challenges
In my last article on Jumia, I wrote about the economic and business challenges facing Jumia Technologies. Dufay is of course keenly aware of these difficulties and seems laser-focused on forging a company built for these market challenges. From solving commerce problems to building a core competence in supply chain management, to building trust with customers to motivating entrepreneurship, Jumia has the pieces in place to return to growth when macroeconomic headwinds finally recede. Unfortunately and understandably, it is difficult in this moment for investors to look through these issues. When Dufay asked me what messages would resonate with American investors, I responded that we need to hear more details about the successes in local markets. Those core narratives are the seeds of future growth, and they can underline a sustained belief in Jumia's future success.
Read the original article on Seeking Alpha
About Jumia
Jumia is a leading e-commerce platform in Africa. Our marketplace is supported by our proprietary logistics business, Jumia Logistics, and our digital payment and fintech platform, JumiaPay. Jumia Logistics enables the seamless delivery of millions of packages while JumiaPay facilitates online payments and the distribution of a broad range of digital and financial services.
Follow us on, Linkedin Jumia Group and twitter @Jumia_Group