E-Commerce growth is promising – Jumia Uganda boss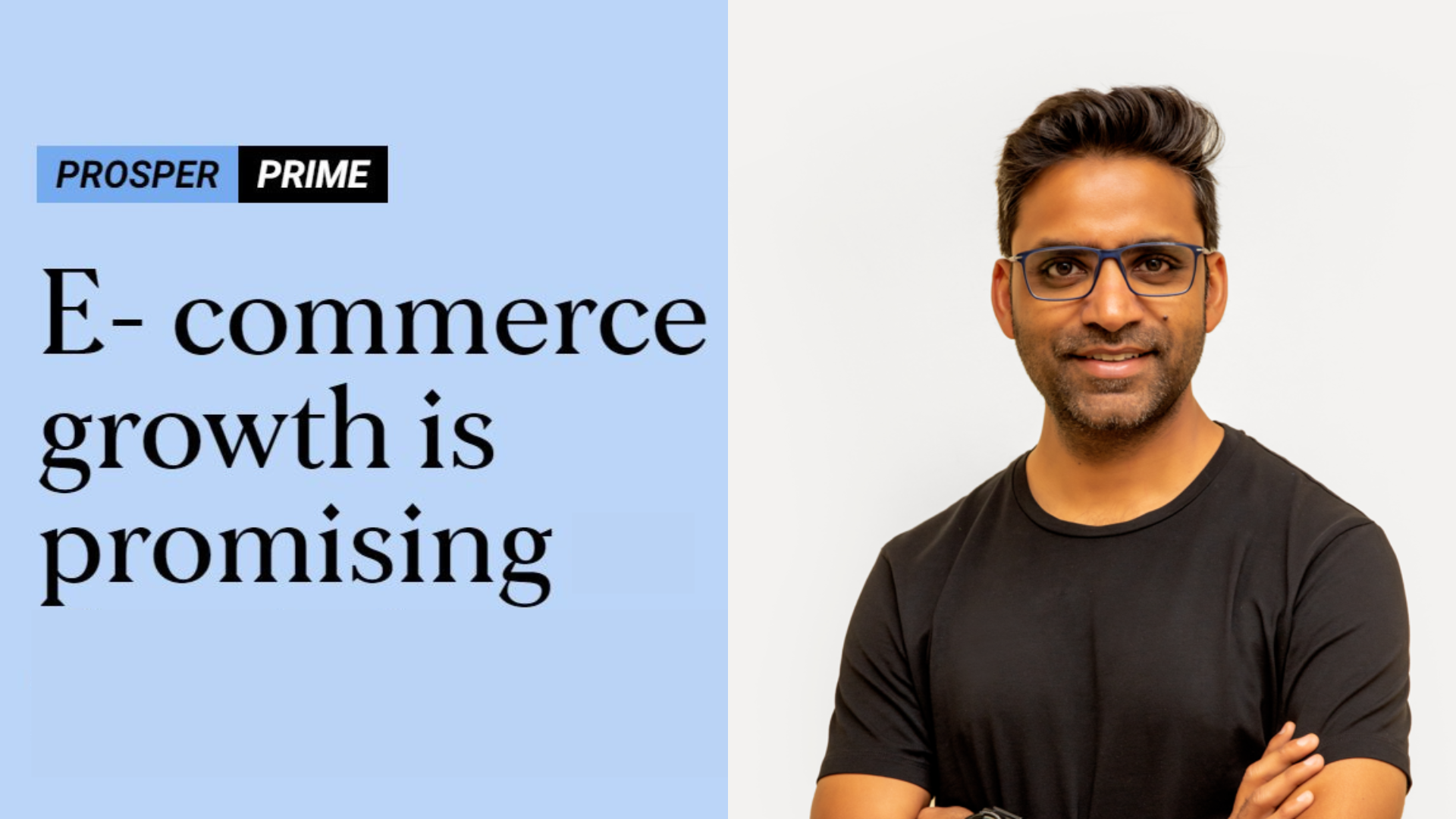 What you need to know:
Vinod Goel, Jumia Uganda's newly appointed chief executive officer, is expected to steer the company's e –commerce business towards profitability. In an interview with Prosper Magazine's Paul Murungi, the Jumia boss spoke about his key priorities, changing consumer purchasing habits, and the global supply chain disruptions occasioned by the Russia- Ukraine war.
What are your key priorities at Jumia Uganda?
Our priority is to have very solid e-commerce basics in place, which is; securing supply of goods. In some countries, e- commerce has moved from supply to the demand side.
In our context here, we are still on the supply side. We do not really have all the items present manufactured in the country, and hence securing supplies becomes the number one priority.
Therefore, our target is very simple, but challenging. We want to delight more customers with their needs, and items get delivered to them as a matter of a few clicks on their smartphone.
Speaking of supply vis- a-vis demand, what is your assessment of Uganda's e- commerce market?
Uganda's e- commerce is in very nascent stages, even though Jumia has been in existence for many years, we are seeing other companies cropping up.
Our penetration rate of e-commerce is still very low. If you look at the trajectory of some developing countries in Latin America, not even the developed world like the United States of America, or in South East Asia, India, China…their e- commerce has really developed.
70 percent of our population is still exploring how e- commerce works, they want to have the trust that they will get genuine products.
Then, half of the population is still trying to understand the good and bad of e- commerce. But it is very promising!
But if you look at the numbers in Uganda, some of the basics are in place. We are a country of 48 million people with 45 percent having Internet access.
Our smartphone penetration is at 24 percent, and the average age of the Ugandan population is 16 years; this is a young demanding population different from the older population.
A young population is very demanding in the items they want, and the speed at which they want to buy.
Uganda is also unique because the population is scattered, only 6 percent of the population live in Kampala, and 94 percent is outside the city; which means e- commerce is a big equaliser for that.
What lessons can we take from the developed countries that have scaled so fast in terms e- commerce?
One big factor is e- commerce started earlier in those countries. Amazon in the USA started in 1995, but on the African continent, the major e-commerce platform started in 2012. So we have that catch up game to play.
Secondly, I would focus on some basics of taxes and funds which are being enforced by governments.
If you go to Latin America and India, governments have funds for companies that are promoting e- commerce to create efficiency in the supply chain.
So, there is huge support not only in capping the taxes, but also the funding which helps a lot.
The third factor is the cost of the internet and the level of penetration. Uganda is not far in terms of cost, however, it is still expensive, and that is why we are still at 45 percent penetration.
In India - my country of origin, the cost of data is a quarter of what we have in Kenya and Uganda, Zambia. The cost of data is cheap, every single person can afford data. You can have a full month package, and it will never hurt your pocket.
For the last three years, Jumia has not made a profit which is a bother for investors. Last year, the company announced deliberate actions in their third quarter financial results to drive the company towards profitability. What actions will you take on?
We are working on a very lean model now. Every e- commerce company which is suffering to get to profitability at an operational level is trying to take that step.
Earlier, the trend was to grow at any cost, now that has changed. You can grow as much as you can but focus on profitability.
We are on the same route, and we are matching very strongly towards the operational profitability, while keeping growth.
Our e-commerce business is still growing by 18 – 20 percent. Our food business grew from 25 percent in the second quarter to 33 percent in the third quarter. These are not tremendous growth, I would be happy to have 80- 90 percent growth.
However, we are still growing at a double digit but keeping a very strong trajectory towards profitability.
You say companies are no longer looking at only growth but profitability. Why are we seeing that change in the world of startups?
There has been a little bit of change in the macroeconomic scenario as well, since the Russia- Ukraine war started.
Not more than six months back, the funding was easier and available for startups. The startup culture is that you get the funding, and focus only on growth. Then once you scale, you start thinking about profitability.
Now, more and more of this funding is drying up, and companies have to think about profitability from day one.
The year 2022 had tighter global financial conditions, with the gas crisis in Europe associated with the war in Ukraine, extended Covid-19 lockdowns in China with a negative shift in the commodity terms of trade. How have these factors affected the e- commerce business which largely relies on global supplies?
Global economic sentiment was tough in 2022. Africa is much less impacted than other regions except for inflation. Double digit inflation in the fourth quarter has impacted all industries including e-commerce. We are working very hard to keep our costs sharp to limit the impact of inflation on our customers.
These global spillovers continue to pose risks to growth prospects for businesses. How have you worked to keep afloat?
Growth is definitely at risk as inflation curbs the purchasing power. To compensate, we are focusing on Tier 2, 3 and 4 towns which today make up a small share of our business. This is also part of our strategy to deploy e-commerce as an equaliser to give access to the upcountry population with choices.
There have been cases where consumers have complained about price manipulations and substandard products? How do you intend to build consumer confidence?
I do not see price manipulation being a problem anymore. Maybe it was at the very beginning when we were onboarding, but I can't comment on such figures.
It is in the vendors' and our interest to have the best price. So there is no question that comes structurally about price manipulation.
Today, if vendors are not compliant, their seller score goes down. Our system is designed to automatically know that a vendor is changing prices, and their products won't appear on the front page.
What is your current market share?
We are pretty big, and there is less competition. But we really want to have fair competition. Today, our challenge is not about three people selling online. The challenge is we need more people to buy online.
We are not worried about dividing the pie, but questioning its small size.
Read the original article on MONITOR
About Jumia
Jumia is a leading e-commerce platform in Africa. Our marketplace is supported by our proprietary logistics business, Jumia Logistics, and our digital payment and fintech platform, JumiaPay. Jumia Logistics enables the seamless delivery of millions of packages while JumiaPay facilitates online payments and the distribution of a broad range of digital and financial services.
Follow us on, Linkedin Jumia Group and twitter @Jumia_Group