Jumia partners with e-mobility companies in Ghana for eco-friendly deliveries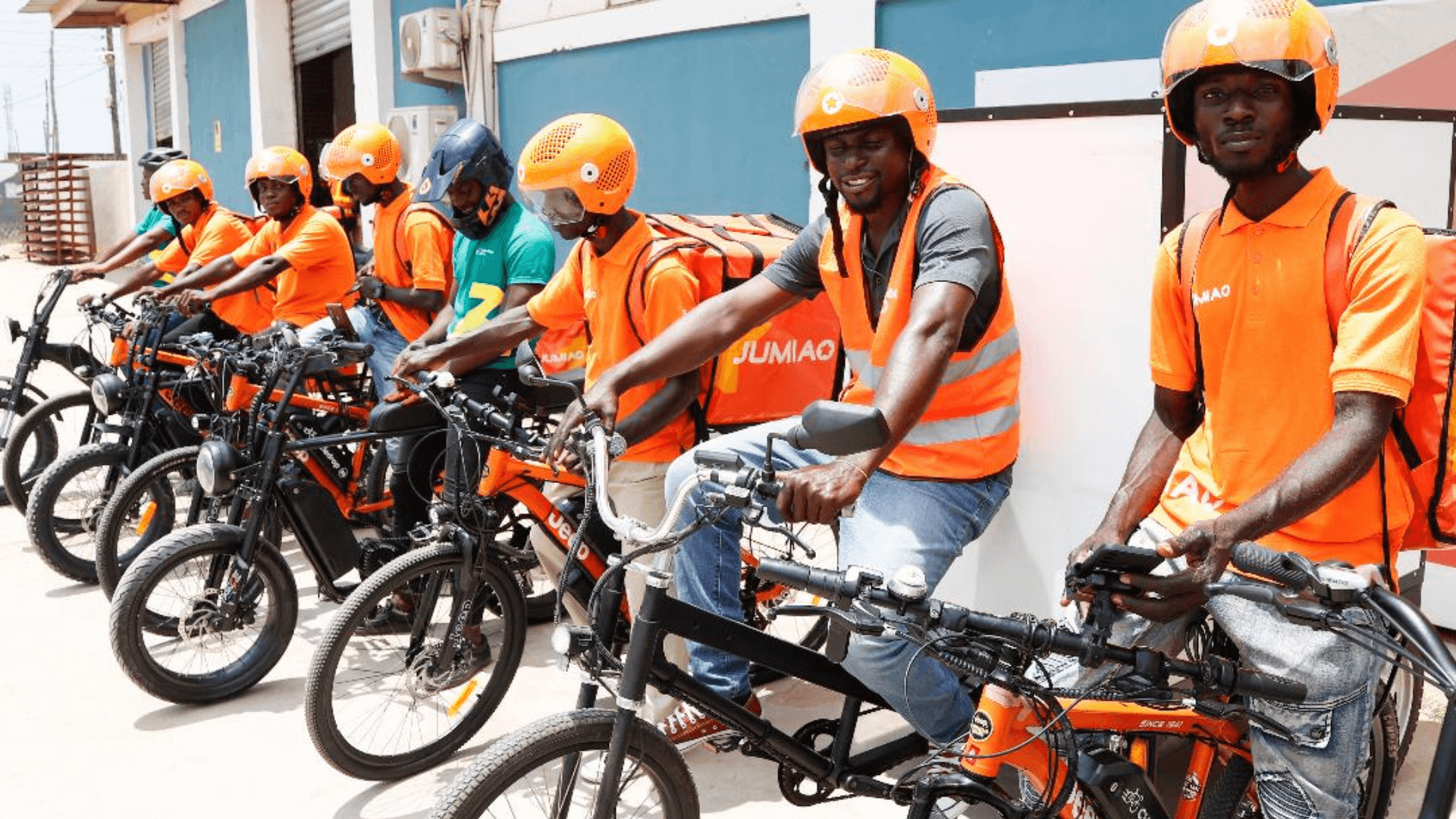 3rd October 2022, Jumia (NYSE: JMIA),: Africa's leading e-Commerce platform, Jumia has partnered with modern eco-friendly mobility facilities companies in Ghana to provide affordable and eco-friendly deliveries to consumers. This partnership further speaks to Jumia's commitment to promoting sustainability. The e-commerce company has partnered with Cargo Bikes Africa, Cycle Drop Company Limited, and SolarTaxi to ensure that consumers who order food, groceries, and other essential items on Jumia can get their orders delivered conveniently and in an environmentally friendly way to their homes or offices.
As we continue to grow, we are conscious of the environmental impact of our operations and continuously seek ways to minimize our impact. While this is of strategic importance across our entire business, it is particularly crucial in our logistics operations. By identifying practices that are better for the environment, we are also finding opportunities that are better for our business and we see the overall impact in two areas; Firstly, playing our part as a steward of the environment and looking for ways to reduce our carbon footprint will help us address environmental concerns and minimize our impact on the environment. Secondly, the e-bikes are cost-effective for our delivery associates helping them save a lot on fuel and maintenance.
said Richmond Carlos Otu, Country Manager of Jumia Services in Ghana.
The combined impact of Jumia's sustainable fulfillment practices was that the e-commerce company reduced fuel consumption per package shipped by (24%) from 138ml in 2020 to 105ml in 2021. As such while Jumia shipped 36% more packages in 2021 compared to 2020, Co2 e of its Logistics operations in 2021 was 9,438.4 metric tons, a 3.6% increase over 2020. With partnerships such as these, Jumia is definitely going green and helping to safeguard the environment.
We have designed and locally produced electric bikes that can be used for delivery. As e-commerce increases across the continent but also in Ghana, we need more environmental-friendly vehicles on the road so that we are not polluting our towns and cities. We are excited to partner with Jumia because Jumia is a leader in sustainability thinking. Making sure that business is not just about online purchases but that consumers are conscious of the environmental impacts of getting their packages delivered. We are happy about the future of green e-commerce in Ghana using our electric bikes
said Valerie Labi, CEO, and Co-Founder of Cargo Bikes Africa.
The first phase of this partnership has over 20 e-bikes being used for online deliveries on Jumia with plans already in place to scale to over 100 by the end of the year. All partners have pledged to expand this service to other parts of the country in the coming months.
Read the original article on THEDAILYSEARCHLIGHT
About Jumia
Jumia is a leading e-commerce platform in Africa. Our marketplace is supported by our proprietary logistics business, Jumia Logistics, and our digital payment and fintech platform, JumiaPay. Jumia Logistics enables the seamless delivery of millions of packages while JumiaPay facilitates online payments and the distribution of a broad range of digital and financial services.
Follow us on, Linkedin Jumia Group and twitter @Jumia_Group