CAN THE RURAL MARKETS UNLOCK PROFITS FOR AFRICAN E-COMMERCE?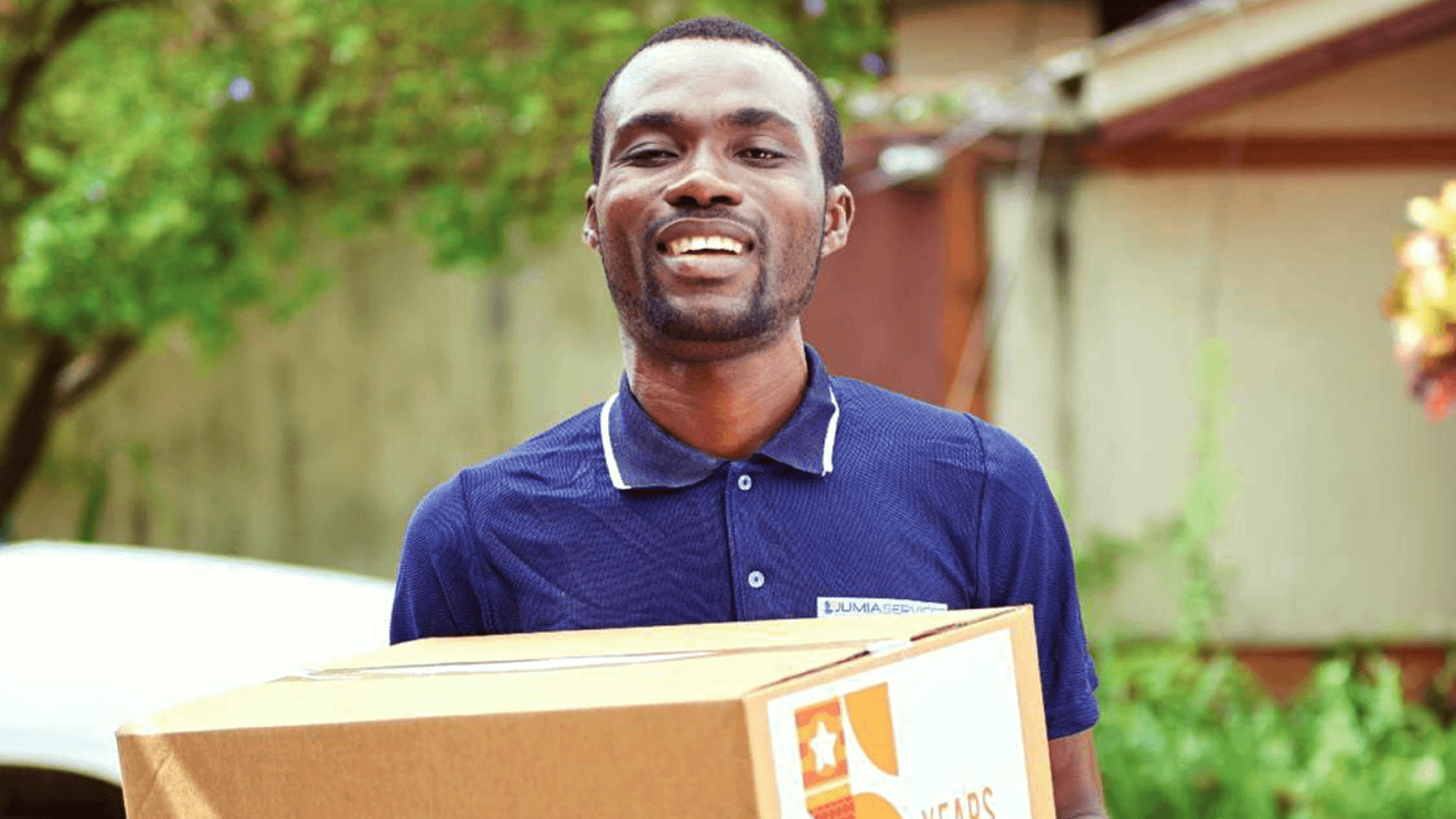 "Treasure hunts make much better stories when there's [actually] treasure at the end." – Eric Berlin.
E-commerce is one of the most widely adopted tech sectors in Africa. Since Jumia emerged as Africa's first unicorn in 2016, many more businesses have emerged to cater to the market. However, one challenge has lingered: profits are hard to come by. Many e-commerce companies have struggled to be profitable, sustainable, scalable, or all at once. Some have even shut down or exited the market altogether.
Now, Jumia, the poster child for African e-commerce, is taking its treasure hunt to rural markets in Nigeria. This unorthodox strategy means convincing rural dwellers that they can buy anything with their mobile phones, and Jumia will bring the product to them. According to Massimiliano Spalazzi, CEO of Jumia Nigeria, "This is in line with the master plan to be profitable." Since 2022, Jumia's Nigeria arm has been stretching its presence in rural and semi-rural markets.
Jumia has reached out to towns such as Modaleke in Osun, Nkpor in Anambra, Owo in Ondo, Offa in Kwara, and Keffi in Nassarawa, where e-commerce was previously untapped. The company is partnering with third parties in these towns to set up fulfilment centres that serve as pick-up stations for the customers. According to its Rural Area Report, Jumia has established over 250 pick-up stations in Nigeria, even in the remotest and unlikely parts.
"The business of e-commerce is extremely relevant to those who don't have access to retail," Abdesslam Benzitouni, Jumia's Global Head of Communications & Public Relations, told Ventures Africa via a call. Most Nigerians (52%) live in urban areas. But focusing on them alone leaves 48% of the population underserved. "Retail penetration is low in most African countries. You have one shop to about 20,000 people. Meanwhile, the ratio is 1:2000 or even 1:1000 in some parts of Europe and the US," Benzitouni said. But how does Jumia plan to make this happen?
More sales, less spending
Jumia has gained a reputation for its heavy marketing presence over the years. From billboards to social media and even in-app ads, it has run an omnipresent campaign to drive awareness. But billboard ads are not very efficient in converting its original target market: Nigeria's middle class. Jumia has learned this fact and has decided to spend less on it. In Q4 2022, it cut down its advertising budget by 40%. Instead, it will give more attention to JForce —its 43,000-strong independent sales consultants.
JForce agents are local entrepreneurs who educate and onboard users on Jumia, including those with limited exposure to education or technology. They have a stronger focus on in-person activations and door-to-door campaigns, making them more efficient. In return, Jumia pays them commissions for every order they facilitate. These commissions range from 1.5% to 8% and are based on the locations from which the orders are completed.
The use of more pick-up stations is also part of Jumia's strategy to drive more sales. "It just helps when people can see some physical presence," Benzitouni said. "Instead of expanding to new countries and creating new services, we will deepen our presence in rural communities."
Rural markets are not complete strangers to e-commerce
Jumia's attempt at breaking into Nigerian rural markets might be the country's first. But Jumia is not working without templates to follow. It had done it before in Cote D'Ivoire, where, according to Benzitouni, Jumia ran a "successful pilot."
"A lot of people in rural communities want to buy many things from the cities, and vice versa," he said. "We want to be the channel or that to happen."
African rural markets are not unfamiliar with e-commerce. The model it is now adopting is very similar to what Copia Global is doing in Kenya and Uganda. Copia recruits small business owners and trains them to be agents and Copia advocates in their regions. These 'recruits' use local stores as pick-up locations for customers. This way, Copia earns the market's trust and can deliver goods profitably, even though deliveries are free.
However, breaking into rural markets, or any market at all in Nigeria, is no easy feat. In 2021, only 7% of all purchases in Nigeria were made online. Jumia knows this. "When we tried out rural markets in Cot D'Ivoire, we had to factor in the fact that rural residents don't have as much purchasing power as those in the cities. Most of their spending is on basic consumption, but even that is something to work with," Benzitouni said. So the firm is depending on its ability to provide low-cost delivery services to keep rural consumers.
If Jumia cracks this market, it would arguably be the biggest upturn in the history of Nigerian e-commerce. More firms will diffuse their focus on Nigeria's shrinking middle class to rural and sub-rural communities. But will these strategies be enough to win?
Read the original article on VENTURES
About Jumia
Jumia is a leading e-commerce platform in Africa. Our marketplace is supported by our proprietary logistics business, Jumia Logistics, and our digital payment and fintech platform, JumiaPay. Jumia Logistics enables the seamless delivery of millions of packages while JumiaPay facilitates online payments and the distribution of a broad range of digital and financial services.
Follow us on, Linkedin Jumia Group and twitter @Jumia_Group