Jumia launches the 2020 Africa Food Index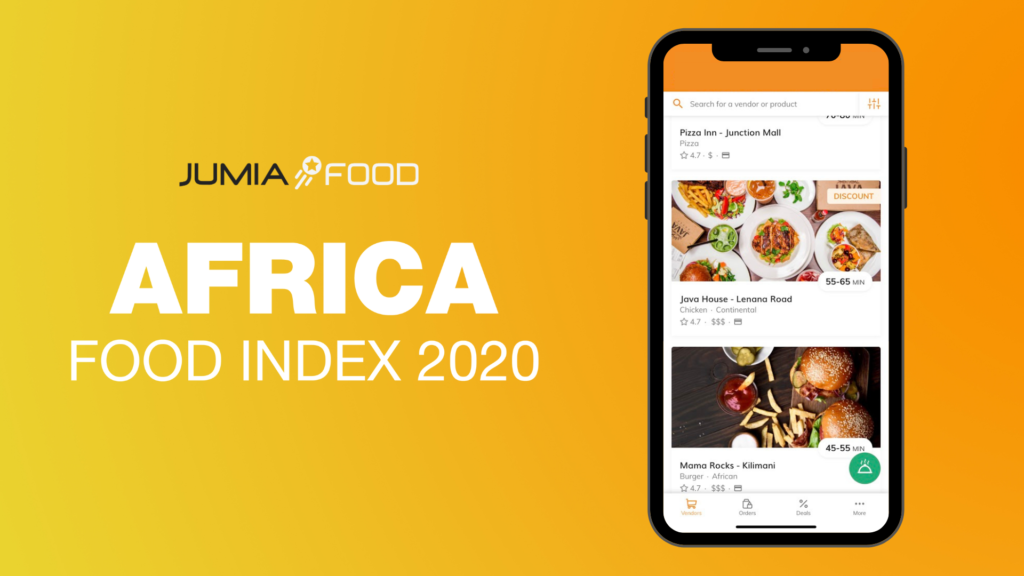 Lagos, Nigeria 15th of October – Ahead of World Food Day on 16th October, Jumia has published its 1st Africa Food Index showing the impact of COVID-19 on food trends in Africa. Online food delivery is changing habits in unexpected ways for businesses and consumers due to the pandemic. The growing popularity of fast food, coupled with the growing trends for convenience and value for money, have opened up opportunities for the food market in Africa.
According to the Africa Development Bank, the continent's US$ 313 billion food and beverage market is projected to reach US$ 1 trillion by 2030. This projection offers the prospect of increased jobs, greater prosperity, reduced hunger and improved opportunities for African farmers and entrepreneurs to participate in the global economy.
Over the last three years, Africa's growing online audience has seen an increase in international brands setting up shop to tap into the growing middle-income segment. Direct investment from players such as KFC, McDonalds, Burger King have been achieved. Online food delivery players such as Jumia have also played a key role in shaping supply chains and opening up the markets to new entrants. Local producers and restaurants have embraced this evolution and reached new consumers as well as grown their businesses in spite of these challenging times.
"This pandemic crisis has shown the world that online food delivery is not just a commodity, but a necessity. The food business adapted quickly to the new normal, by availing contactless and cashless deliveries » said Shreenal Ruparelia Chief Commercial Officer, Jumia Food. « We also started to provide support to local food vendors to keep their businesses running during this difficult time." With our food partners, we will continue to deploy capabilities across the food value chain to ensure consumers buy food online safely and at the right price, in line with the theme of this year's World Food Day celebration of Grow, Nourish, Sustain Together" added Shreenal.
The report highlighted two major drivers of the growth observed in 2020: demography and the Covid19 lockdowns. With a growing population averaging 18 years old, a new generation of African middle class consumers are spending more money online on food and grocery services, while the lockdowns induced by the Covid19 pandemic also contributed to this evolution in habits.
Overall, grocery retailing continues to expand, as consumers seek comfort and convenience when shopping for food. The report shows that while Quick Service Restaurants (QSR) are popular, Lagos and Nairobi lead as the largest cities with the volume of online food orders.
International institutions like the United Nations Development Program (UNDP), International Quick Service Restaurants such as KFC and local brands like Tunisian Al Jazeera Olive Oils have contributed to the Africa Food Index, based on Jumia data and external data from different institutions.
About Jumia
Jumia is a leading e-commerce platform in Africa. Our marketplace is supported by our proprietary logistics business, Jumia Logistics, and our digital payment and fintech platform, JumiaPay. Jumia Logistics enables the seamless delivery of millions of packages while JumiaPay facilitates online payments and the distribution of a broad range of digital and financial services.
Follow us on, Linkedin Jumia Group and twitter @Jumia_Group