Jumia's Ghana CEO is confident he has recipe for profitability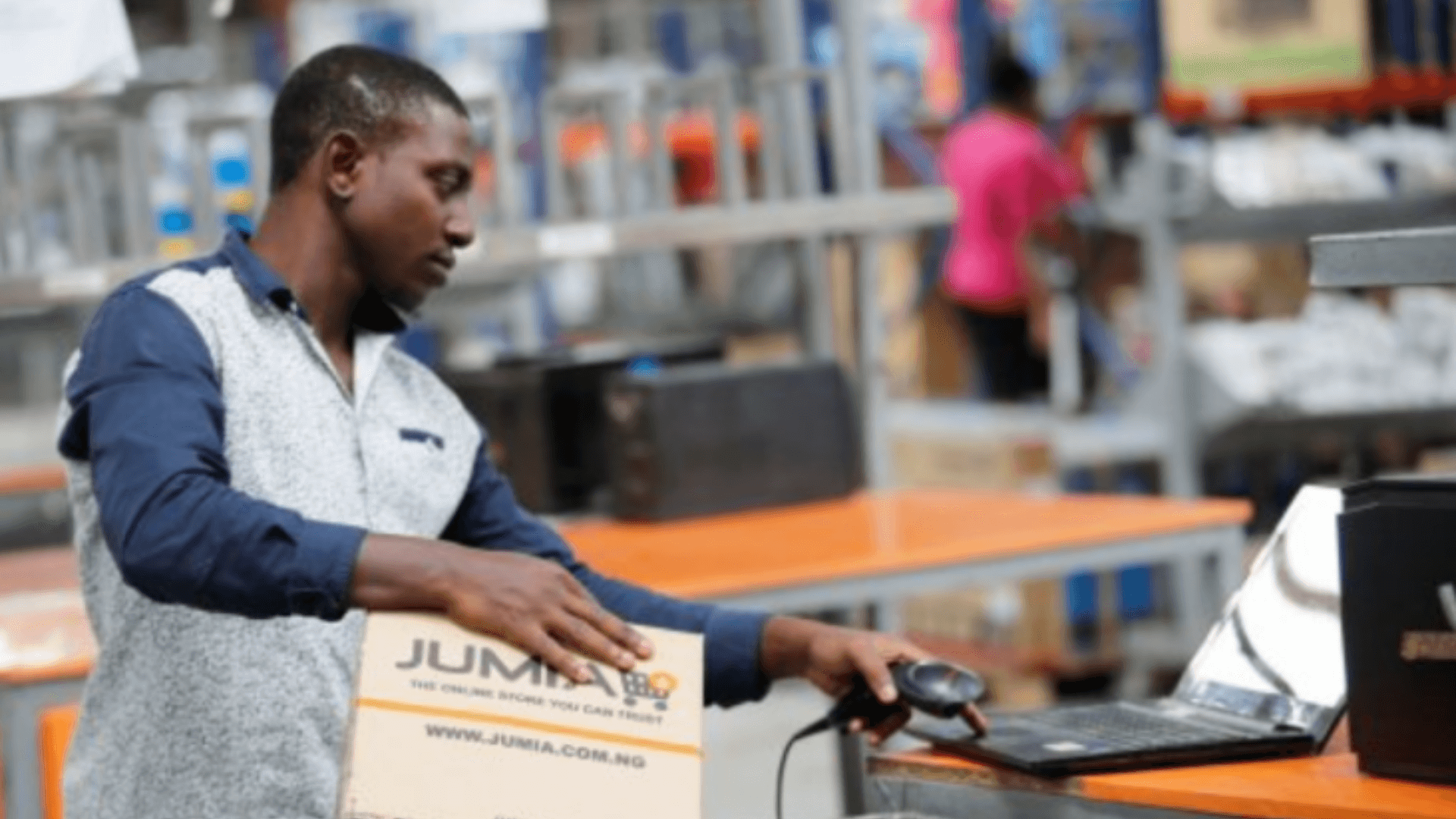 Jumia has never made a group profit but the national CEO for Ghana sees better times ahead.
Jumia's Ghana CEO Sunil Natraj is confident he can turn the company around and achieve profits at the national unit level.
"We believe there is potential in the Ghanaian market in terms of e-commerce growth," Natraj says at his home in Accra.
"We exist for profit and we believe we can make money."
Making good on that will be a challenge. Ghana's debt default and restructuring have worsened the local economic backdrop. Jumia, once billed as the Amazon of Africa, has never turned a group profit since it was set up in 2012. The group had an operating loss of $23.3m in the second quarter, a 66% reduction from a year earlier, and forecasts an adjusted EBITDA loss of between $90m and $100m for the full year.
Jumia does not break out national unit results. In Ghana in the second quarter, the business reduced year-on-year losses by about 70%, Natraj says. He sees that as a positive sign that breakeven can be reached and aims to reach the milestone in June 2024.
"If we hadn't [found the solution] we wouldn't be doing 70% in six months. On this trajectory, by June next year, we should be breaking even. We are still making losses but we will make profits soon. I can see tangible results already."
Focus on execution
Natraj switched from the food sector to general consumer goods when he took up the Jumia role in November 2022. "It isn't so different. The principles are the same because fundamentally, Jumia is a marketing company and the consumers are the same. You only need to have a good understanding of how to deal with consumers," he says.
The operation "is like learning to cook," he says. "There are times you try and try and your dishes still come out bad, but I think we have found our recipe for profitability."
The key to profitability, he says, lies in execution rather than new concepts. "We would rather have good execution than saying we have big ideas. We are not doing something out of the world. We are just doing what we believe are the right things and executing them properly."
Rural or urban
Rural Ghana is part of the solution. "No matter where people are, rural or urban, they get the same assortment of products and we will have them delivered wherever they are," Natraj says. While he believes that key infrastructure such as mobile money, internet access, and road systems need to be improved to boost Jumia's operations, their absence is not an excuse for failure.
"People still don't trust the banks as much as they should be doing, so hopefully, with increased banking penetration and government facilitation, it will help. Mobile money is a good step but not the destination. In Kenya, people have the option of paying cash or M-Pesa and people choose M-Pesa 70% of the time because they trust it so much and it is so well penetrated but in Ghana, it [mobile money] is still a little bit mystical," he said.
"Internet penetration is also still low. It isn't just about access to Facebook or Google, it is about how people use the internet. Ghana has a long way to go because the numbers for actual transactions [purchases] online are low. The cause includes high data costs."
"We are asking people to change the way they shop and that itself requires that they have the tools to access the internet and other related barriers removed."
Read the original article on the africa report
About Jumia
Jumia is a leading e-commerce platform in Africa. Our marketplace is supported by our proprietary logistics business, Jumia Logistics, and our digital payment and fintech platform, JumiaPay. Jumia Logistics enables the seamless delivery of millions of packages while JumiaPay facilitates online payments and the distribution of a broad range of digital and financial services.
Follow us on, Linkedin Jumia Group and twitter @Jumia_Group