Jumia's Q2 Earnings Report: A Conversation With CEO Francis Dufay (Seeking Alpha)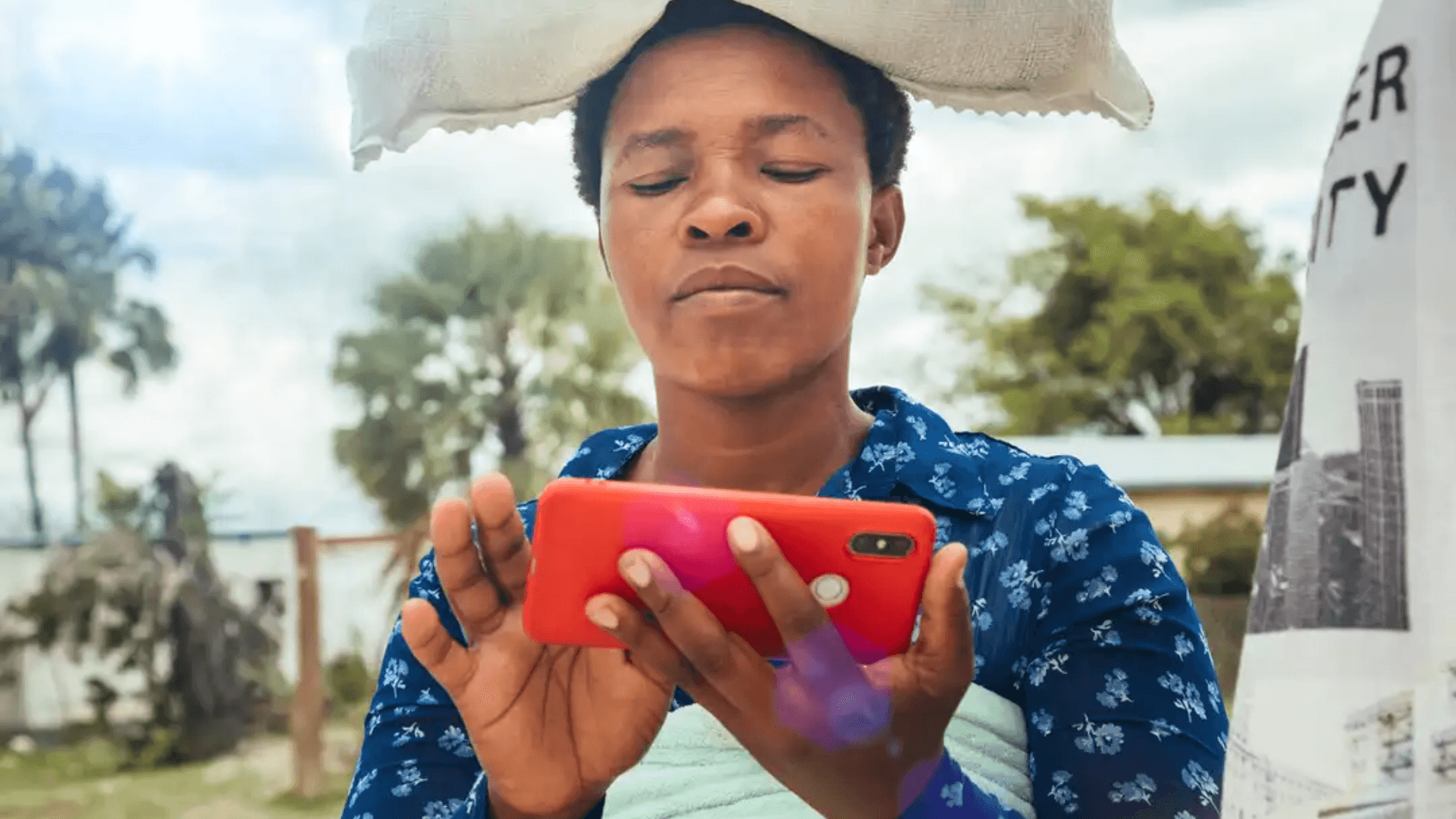 Summary
Jumia Technologies CEO, Francis Dufay, emphasizes the company's focus on efficiency, cost reduction, and relationship building with suppliers.

Q2 earnings report shows a strategic pivot towards profitability, with steps taken to reduce EBITDA loss guidance and lower marketing expenses.

Despite declines in active consumers and orders, revenue increase and signs of stabilization in various markets offer promising signs for the future.
I recently had the privilege of sitting down once again with Francis Dufay, CEO of African e-commerce company Jumia Technologies (NYSE:JMIA), to discuss Jumia's strategies, current challenges, and the company's pursuit of growth. This conversation covered not just the financials but also the core philosophy guiding Jumia's efforts to build the foundations for sustainable growth, even as the company navigates the complex dynamics of the African market. Our discussion this time ranged from the recent earnings report to supplier relationships and the broader economic landscape in Africa. Dufay demonstrates that he is a leader with an unyielding commitment to innovate and adapt in one of the toughest markets for e-commerce.
A Word for Investors of Jumia Technologies
I asked Dufay what he would like to say to investors (like myself) who believe in the Jumia story and are sticking by the stock despite the on-going headwinds facing the company. Dufay reiterated the company's core strategy while acknowledging that Jumia cannot yet tell a "sexy" story about its efforts to build out the foundations for future growth:
"I think what we see this quarter is it looks like the continuation of our first quarter. We're working hard to get more savings and secure the future of the company. It's not sexy, it's not spectacular, but there's also a lot of work that has been happening behind the scenes to make sure that we get back to growth…
We're not seeing it in the numbers right now and it doesn't make a very sexy quarter and the market reaction shows it as well. We've done the heavy lifting on costs and efficiency and cash preservation. Now we get back to growth not in the same way as in the past, in a sustainable way, in a healthy way, we're going to get there. We know how it works. We've done that in several countries, it's our top focus and it's going to come."
I have discussed Jumia's strategy several times in the past. That strategy crystallized in the Q1 earnings report with the theme of a pivot. Q2 earnings represents a continuation of that pivot. Jumia is navigating what Dufay describes as the worst macro-economic environment in Africa since 1979 when Paul Volker started hiking interest rates to fight inflation. Yet, during the conference call, Dufay held out some slivers of hope that stabilization is showing up. At the same time the strategic focus on acquiring more product supply, increasing efficiencies, reducing costs, supporting entrepreneurship in local markets, and expanding Jumia Pay to offline platforms are all working together toward that future growth.
Updated EBITDA Loss Guidance
With only one quarter of performance for 2023, Jumia held guidance constant in the Q1 report despite positive results from cost reduction efforts. In the Q2 earnings report, Jumia reduced loss guidance in a sign of "accelerating progress towards profitability." Dufay attributed the updated guidance to two consecutive successful quarters. Yet, he remains conservative and feels "very safe" with the current guidance. Here is the summarized guidance from the earnings report:
Adjusted EBITDA loss guidance for the full year 2023: $90M to $100M vs the prior $100M to $120M, a 52% to 57% year-over-year reduction. (Note that Jumia did not provide non-GAAP guidance because of the difficulty in projecting share-based payment expenses. In Q2, Jumia significantly reduced this expense by 83% year-over-year).

Sales & Advertising expense guidance for the full year 2023: $20M to $30M vs the prior $30M to $40M. This expense is a significant year-over-year reduction from $76M. Jumia is strategically lowering marketing spend and targeting the "most relevant and cost-effective channels." As Dufay explained in the last interview, marketing spend does not help when the supply is not available. (See below for the discussion on what Jumia is doing to increase access to supply).
Dufay explained at great length the company's efforts to reduce costs and increase efficiencies. For example, Jumia has achieved more efficiency and cost reductions in its technology infrastructure without reducing performance: -22.4% (-20.7% in constant currency terms). Dufay acknowledged that the bulk of restructuring savings have been realized but pointed out there are still some savings ahead, including realizing the benefits of past actions.
A Candid View of the African Economy
The conversation shifted to the broader African economic landscape, with Dufay describing the current situation as one of the worst he has seen in his 15 years working in Africa. However, he also expressed optimism, citing actions like Nigeria's decision to float the naira, which might foster economic recovery. The roughly 60% devaluation in June was a big hit, but it will also act like a big reset that puts the worst of the pain in the rear view mirror of the Nigerian economy. Dufay expressed hope in the current set of economic reforms. The Global X MSCI Nigeria ETF (NGE) even increased 18.9% in the month of June. (The enthusiasm has cooled a bit since with the pressures hitting emerging markets in August inflicting a near complete reversal of the June gains.)
Dufay spoke about the assistance that Ghana received from the IMF, emphasizing its potential to help supply get into the country and the resumption of trade. This assistance is expected to alleviate some of the immediate financial pressures, and Dufay believes it is a positive step in the right direction. However, he also noted the complexity of tax policies that have emerged as governments grapple with fiscal pressures. For example, the government introduced a lot of friction in money transfers with a small tax on moving money. The Ghanian government also levied a 5% tax on money-losing companies, presumably to pressure fraudulent operations.
Most importantly, the macro-economic environment has been hit hard by a combination of a) high inflation exacerbated by Russia's invasion of Ukraine, b) higher interest rates from the Federal Reserve which hits countries hardest with poor current account balances, and c) massive currency devaluations. The average inflation level across Jumia's markets hit 14.1% in June. Ghana and Egypt suffered the worst inflation at 42.5% and 35.7% respectively. Inflation in Nigeria rose to an 18-year high at 22.8% in June.
Yet, during the earnings conference call, Dufay pointed to signs of stabilization:
"we're seeing that countries have started the transformation a bit earlier and that have now stabilized macro environment, I will not say great, but stabilized microenvironment, are starting to see an inflection point. I'm talking, for example, Ivory Coast, Morocco, Senegal, Ghana, Uganda. So, this includes quite a few really big markets for us. And these are very encouraging signs."
During our discussion, Dufay further emphasized these nascent signs of promise. More news on these developments will come in future quarters.
The Tough Usage Metrics
Jumia reported another quarter of user and order declines. "Quarterly active consumers, orders and GMV declined by 28%, 37% and 25% year-over-year, respectively." As mentioned earlier, macroeconomic factors like inflation and currency devaluations took their toll on results. However, Jumia's strategic repositioning is also driving these declines. Again, from the earnings conference call:
"JumiaPay app services, combined with the FMCG [Fast-Moving Consumer Goods] category, which includes grocery products, accounted for 45% of the volume decline this quarter and 31% of the GMV decrease. In contrast, we are very encouraged by the early signs of growth in some of the priority categories, such as appliance, where our efforts to rebuild supply are starting to pay off."
Meanwhile, revenue increased thanks to on-going momentum in commissions. On a constant currency basis, revenue increased 15% year-over-year (down 15% without currency adjustments). The gain once again demonstrates that demand does indeed exist in Jumia's markets.
Rebuilding Relationships with Suppliers
Soaring inflation numbers increase the difficulty in obtaining supply, especially when countries institute import controls. Still, Jumia's biggest challenge and opportunity is in further growing its relationships with suppliers.
Dufay was frank about past challenges, admitting that Jumia had not always been great at keeping suppliers happy, even on fundamental matters like paying them on time or fulfilling marketing services promises. He went on to describe the efforts being made to rebuild trust with suppliers by focusing on quality, competitive pricing, and long-term relationships. Jumia's approach in recent times emphasizes the importance of relationships, particularly in emerging markets, where connections and trust are paramount.
According to Dufay, in the past, the supply side was often taken for granted, and there was an erroneous assumption that suppliers would work with Jumia "no matter what." He acknowledged that this approach was flawed and that there was a need for greater effort to build and maintain relationships with suppliers, particularly with key accounts.
Fortunately, the company is making a lot of progress with suppliers and has staff specifically dedicated to supplier relationships. Key account managers handle a small number of important accounts with a high level of focus. This approach ensures that suppliers are kept happy, prices are competitive, and assortments are available. This approach is a back-to-basics method that is vital to Jumia's success.
The Jumia Anniversary Campaign
Jumia recognized a cash gain of $2.2M in working capital as a result of the timing of the Jumia Anniversary campaign. The company sold goods at the end of the quarter and recorded $2.4M in payables for the purchase of inventory. The campaign cleared the inventory with accumulated sales. Dufay assured that there will be no significant negative impacts on cash utilization for Q3.
Understanding Stock Offerings
Following earnings, Jumia released a form 6K which Dufay explained was a standard procedure of stock authorization, something renewed at regular intervals. That authorization gives Jumia the freedom to act, but he reiterated a reassurance from last quarter that there is no imminent intent to pursue an offering. Dufay even went on to emphasize that "going for an offering at this price would sound a bit desperate….We would probably bring in very little cash and send a very bad message."
JMIA Stock Trade
The message in the market is very bad for Jumia's stock. While JMIA had quite a run since reporting Q2 earnings, including a 50% increase at one point after I published my last interview with Dufay, most of that enthusiasm has melted away along with the general sell-off in financial markets this month. This sell-off has hit emerging markets particularly hard. That run-up likely had more to do with what I called "the summer of loving stocks" instead of any fundamental changes in the company. Now, August ushers in the most dangerous months in the stock market. JMIA has sold off all but one day this month including a 16.9% post-earnings setback. The selling has left the investment thesis in a spot as tough as the macroeconomic environments in Jumia's markets.
In other words, JMIA is still not for the faint of heart. I stick by it because I want to have a position in place when the future of e-commerce arrives in Jumia's markets. I have worked in several start-ups before and know that aspirational feeling of working hard toward a promising future. With JMIA, I can only cheer from the sidelines. But I see that same spark, sometimes speculative, sometimes grounded in the fundamentals of the future.
Conclusion
Amid a challenging macroeconomic environment, CEO Francis Dufay's leadership and strategic approach have steered Jumia through turbulence, emphasizing efficiency, cost reduction, and relationship building with suppliers. The Q2 earnings report underscores a strategic pivot towards profitability, with concrete steps being taken to reduce EBITDA loss guidance and to strategically lower marketing expenses. Despite declines in active consumers and orders, the increase in revenue on a constant currency basis, along with a focus on essential relationships, signal promising signs for the future. Moreover, signs of stabilization in various markets could eventually provide a foundation for improved usage metrics and a further acceleration toward profitability.
Read the original article on Seeking Alpha
About Jumia
Jumia is a leading e-commerce platform in Africa. Our marketplace is supported by our proprietary logistics business, Jumia Logistics, and our digital payment and fintech platform, JumiaPay. Jumia Logistics enables the seamless delivery of millions of packages while JumiaPay facilitates online payments and the distribution of a broad range of digital and financial services.
Follow us on, Linkedin Jumia Group and twitter @Jumia_Group