Le champion africain du e-commerce Jumia confirme son virage vers la rentabilité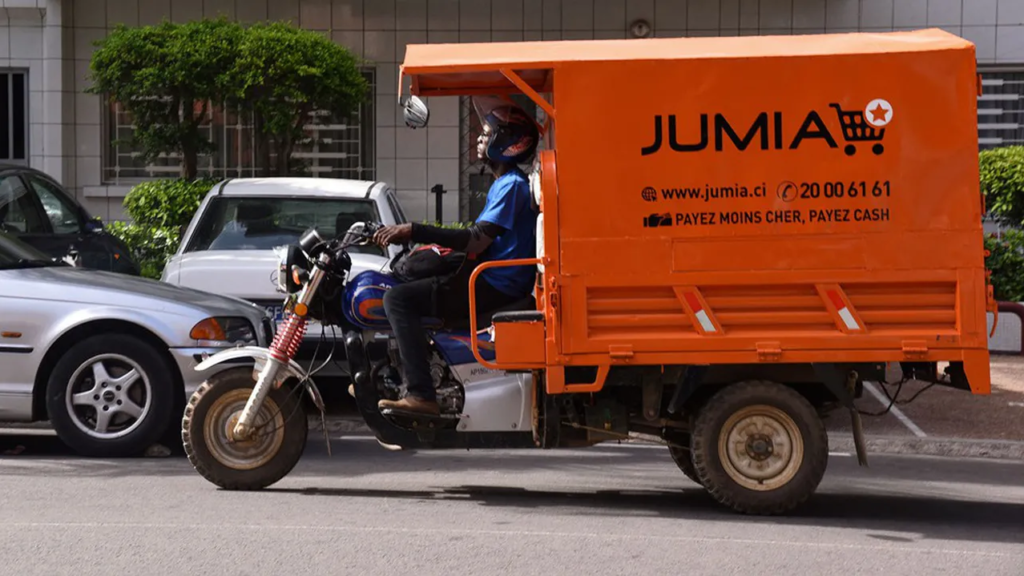 Trimestre après trimestre, le premier acteur du e-commerce en Afrique se rapproche du point d'équilibre. Sa recette : un repositionnement vers des produits de grande consommation moins chers, mais plus rémunérateurs.
(LES ECHOS) L'objectif se fait de plus en plus concret, trimestre après trimestre. Jumia, le champion africain du e-commerce, a confirmé mercredi son virage vers la rentabilité, à l'occasion de la publication de ses résultats annuels. En un an, le cybermarchand a largement refaçonné son modèle, au point d'envisager atteindre le point d'équilibre dans « quelques trimestres ».
"On y arrive" assuré Sacha Poignonnec, qui dirige le groupe avec Jérémy Hodara, lors d'une conférence avec les analystes. Un peu de huit ans après sa création, et alors qu'il avait donné rendez-vous à la fin de l'exercice, il y a un an, l'état-major de Jumia donne des gages financiers de plus en plus solides.
Au 4ème trimestre, la firme a notamment publié un bénéfice brut après frais d'expédition de 8,4 millions, un record – sur la base de cet indicateur, Jumia est rentable depuis maintenant cinq trimestres consécutifs. Les pertes se sont par ailleurs contractées de 47% sur un an, avec une réduction de 42% des frais marketing et de 10% des dépenses logistiques.
Produits de tous les jours
La recette de jumia est désormais connue : de la téléphonie et l'électronique, le cybermarchand a repositionné le panier clients vers des produits de grande consommation, bien plus récurrents et plus rémunérateurs. "Nous avons toujours considéré que les smartphones, qui sont des produits chers et facilement comparables, étaient une bonne porte d'entrée, rembobine Jérémy Hodara. La trajectoire vers les catégories de produits de tous les jours s'est faite de manière normale et naturelle, même si elle a été accentuée par le COVID"
Le groupe Nigérian vend ainsi moins – le volume d'affaires recule de 18,9% sur l'exercice, à 836,5 millions d'euros – mais bien mieux : la marge brute s'établit à 92,8 millions d'euros, en hausse de 22,3% sur un an. Jumia voit aussi certains services comme Jumia Advertising et Jumia Logistics, qui permet à des tiers d'expédier leurs colis via l'infrastructure logistique du groupe, arriver à maturité.
Conséquence : les pertes opérationnelles se réduisent drastiquement au terme de l'exercice clos le 31 décembre, à 149,2 millions d'euros (-34,5 % sur un an). Bousculé en bourse depuis sa cotation en 2019, le titre est bien mieux orienté depuis plusieurs mois et a franchi en décembre un plus haut historique, au-delà des 60 dollars. La toute 1ere licorne africaine à s'être introduite à Wall Street prenait jusqu'à +8% en séance, mercredi, et navigue autour de 52 dollars.
Source: Les Echos
About Jumia
Jumia is a leading e-commerce platform in Africa. Our marketplace is supported by our proprietary logistics business, Jumia Logistics, and our digital payment and fintech platform, JumiaPay. Jumia Logistics enables the seamless delivery of millions of packages while JumiaPay facilitates online payments and the distribution of a broad range of digital and financial services.
Follow us on, Linkedin Jumia Group and twitter @Jumia_Group