African e-commerce startup Jumia's shares open at $14.50 in NYSE IPO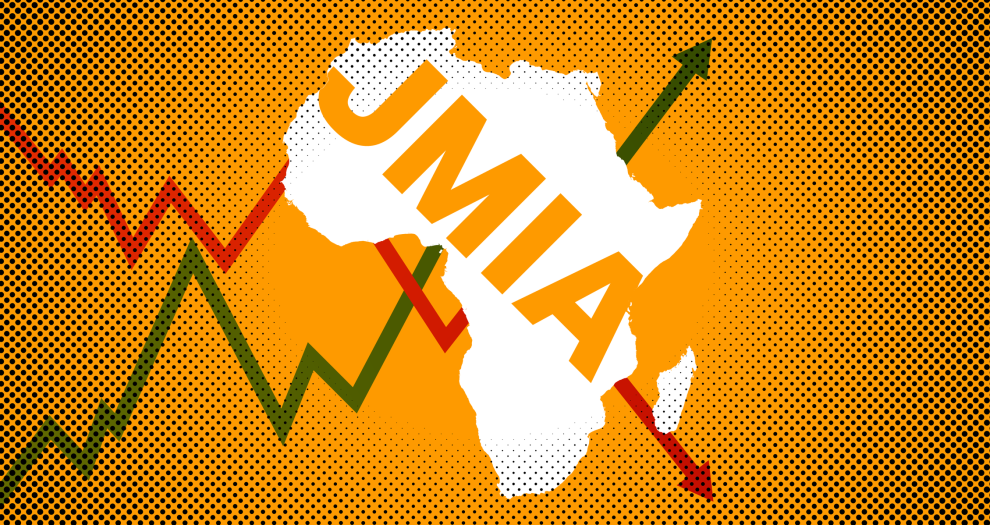 (Tech Crunch): Pan-African e-commerce company Jumia listed on the New York Stock Exchange today, with shares beginning trading at $14.50 under ticker symbol JMIA. This comes four weeks after CEO Sacha Poignonnec confirmed the IPO to TechCrunch and Jumia filed SEC documents.
With the public offering, Jumia becomes the first startup from Africa to list on a major global exchange.
In an updated SEC filing, Jumia indicated it is offering 13,500,000 ADR shares for an opening price spread of $13 to $16 per share, representing 17.6 percent of all company shares. The IPO could raise up to $216 million for the internet venture.
Since the original announcement (and reflected in the latest SEC docs), Mastercard Europe pre-purchased $50 million in Jumia ordinary shares.
The IPO creates another milestone for Jumia. The company in 2016 became the first African startup unicorn, achieving a $1 billion valuation after a funding round that included Goldman Sachs, AXA and MTN.
There's a lot to break down on Jumia's going public. The company is often dubbed the "Amazon of Africa," and like Amazon, Jumia comes with its own mixed buzz. Jumia's SEC F-1 prospectus offers us more insight into the venture, and perhaps any startup from Africa, thus far.
About Jumia
Founded in Lagos in 2012 with Rocket Internet backing, Jumia now operates multiple online verticals in 14 African countries. Goods and services lines include Jumia Food (an online takeout service), Jumia Flights (for travel bookings) and Jumia Deals (for classifieds). Jumia processed more than 13 million packages in 2018, according to company data.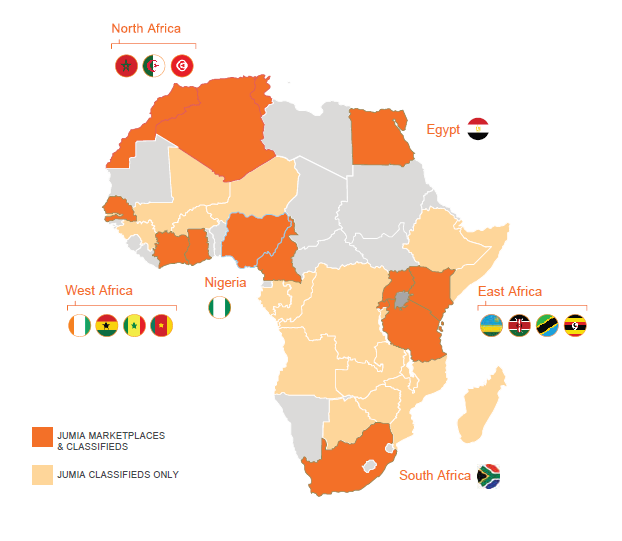 Jumia's original co-founders included Nigerian tech entrepreneurs Tunde Kehinde and Raphael Afaedor, but both departed in 2015 to form other startups in fintech and logistics.
Starting in Nigeria, the company created many of the components for its digital sales operations. This includes its JumiaPay payment platform and a delivery service of trucks and motorbikes that have become ubiquitous with the Lagos landscape. Jumia has extended this infrastructure as an e-commerce fulfillment product called Jumia Services.
Jumia has also opened itself up to Africa's traders by allowing local merchants to harness Jumia to sell online. The company has more than 80,000 active sellers on the platform using the company's payment, delivery and data-analytics services, Jumia Nigeria CEO Juliet Anammah told TechCrunch previously.
The most popular goods on Jumia's shopping site include smartphones, washing machines, fashion items, women's hair care products and 32-inch TVs, according to Anammah.
Read the original article on Tech Crunch
About Jumia
Jumia is a leading e-commerce platform in Africa. Our marketplace is supported by our proprietary logistics business, Jumia Logistics, and our digital payment and fintech platform, JumiaPay. Jumia Logistics enables the seamless delivery of millions of packages while JumiaPay facilitates online payments and the distribution of a broad range of digital and financial services.
Follow us on, Linkedin Jumia Group and twitter @Jumia_Group