Jumia Ghana donates more than 400 helmets to its delivery associates to promote road safety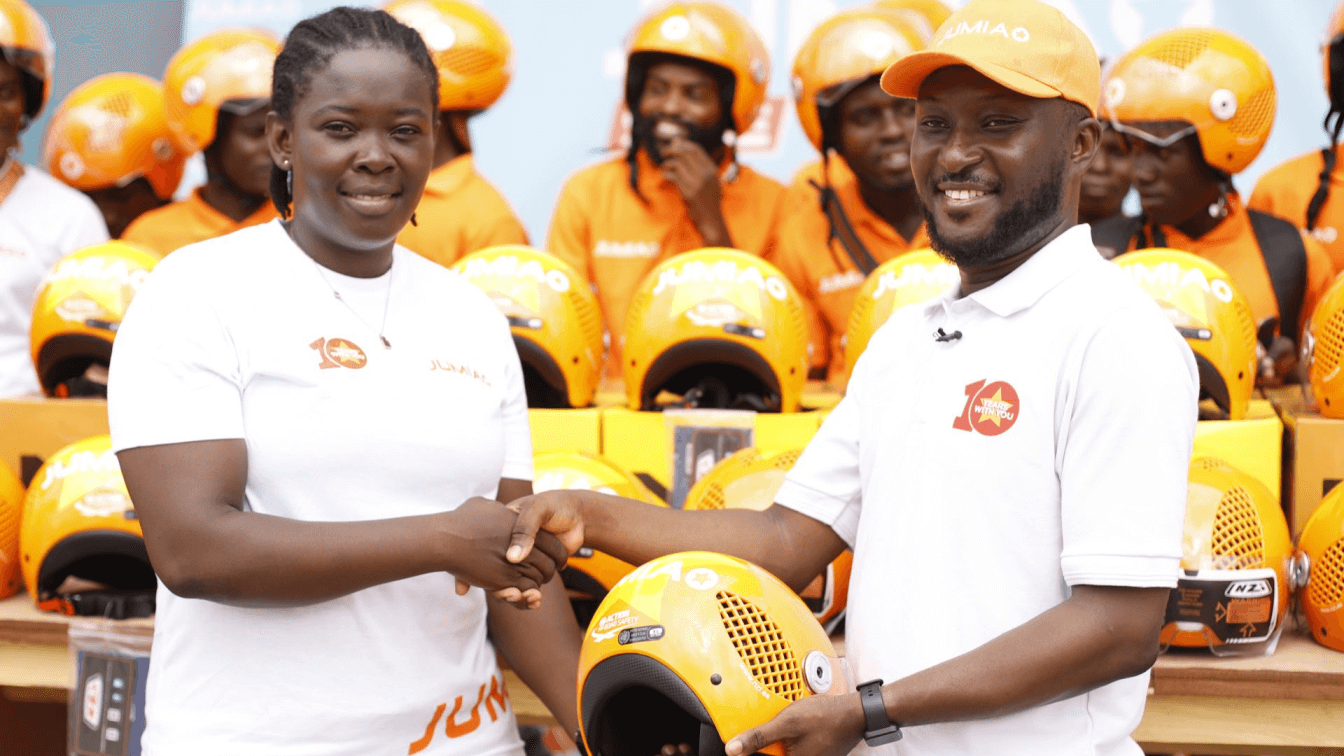 Jumia Ghana donates more than 400 helmets to its delivery associates to promote road safety
Accra (Ghana), 29th June 2022: Jumia, Africa's leading e-commerce platform, has donated more than 400 motorcycle helmets to its delivery associates (riders) in Ghana as part of its Safe and Affordable Helmet Programme with Federation Internationale de l'Automobile. This initiative comes at a time when the e-commerce ecosystem is celebrating its 10th anniversary. The UN ECE 22.05 Certified helmets were given to Jumia's delivery associates to help them better protect themselves on the road in the wake of many road accidents suffered by motorists and other road users.
These helmets have been designed to meet climatic conditions in Ghana and can provide safety for delivery associates for a long time to come. According to the National Road Safety Authority in Ghana, over 200 deaths occurred between January and March 2022 resulting directly from motorbike accidents. This number is unfortunately expected to scale even higher as the number of motorists on Ghanaian streets increases exponentially. Jumia's drive and commitment to ensuring the safety of all its workforce have resulted in this safety exercise.
Our delivery associates have been at the forefront of providing safety to our consumers and sellers since the COVID-19 pandemic hit us. Selflessly, they delivered essential items and food orders safely and conveniently throughout the lockdown periods and beyond. It is our core responsibility to ensure that these heroes are also protected in their line of duty. Donating these safety helmets is just the first step in our quest to ensure that they are heavily protected on our roads. We also wish to use this initiative to drum home the importance of using helmets and other safety gear when riding. In the near future, we will also roll out-licensing and insurance campaigns to sensitize all road users about the need for such actions
said Tolulope Thomas, CEO of Jumia Ghana
It is very comforting to know that Jumia really cares about our safety and always provides measures to minimize the risks we face on the roads each day. In addition to the innovative techniques and technology, these helmets will provide extra protection for us.
said Benjamin Bawa, Delivery Associate, Jumia Ghana
The helmets were donated to delivery agents who use motorbikes and e-bicycles daily to deliver packages and food to consumers. All these are in line with Jumia's sustainability project which was outdoors in the company's ESG Report earlier this year.
Read the original article on THEDAILYSEARCHLIGHT
About Jumia
Jumia is a leading e-commerce platform in Africa. Our marketplace is supported by our proprietary logistics business, Jumia Logistics, and our digital payment and fintech platform, JumiaPay. Jumia Logistics enables the seamless delivery of millions of packages while JumiaPay facilitates online payments and the distribution of a broad range of digital and financial services.
Follow us on, Linkedin Jumia Group and twitter @Jumia_Group