Les livres du programme scolaire disponibles sur Jumia Algérie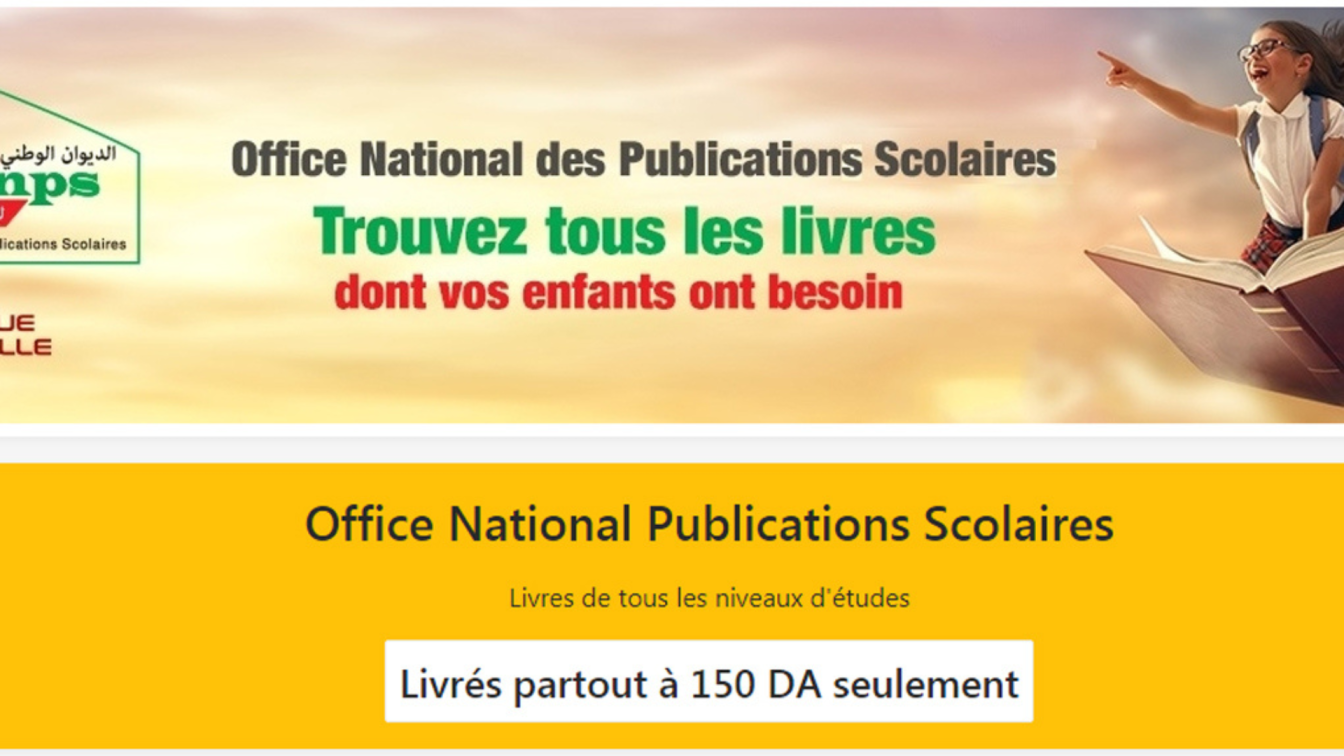 Les livres du programme scolaire disponibles sur Jumia Algérie
La plateforme de vente en ligne Jumia et l'Office National des Publications Scolaires (ONPS), renouvellent leur partenariat pour permettre aux parents d'élèves l'achat en ligne des livres scolaires officiels. Nouveauté cette année, Jumia couvrira l'ensemble des 58 wilayas du territoire national, toujours avec un prix de livraison symbolique de 150 DA.
Après une première expérience réussie en 2021, l'ONPS, sous la tutelle du Ministère de l'Education Nationale, a décidé de faire à nouveau confiance à la plateforme de e-commerce Jumia pour la vente en ligne des livres des programmes Pré-scolaire, Primaire, Moyen et Secondaire.
"Nous sommes très heureux de ce partenariat qui va faciliter la vie de l'ensemble des parents d'élèves qui se préparent déjà pour la rentrée scolaire. Les livres commandés en ligne pourront ainsi être livrés par nos services sur l'ensemble de l'Algérie." déclare monsieur Sofiane Meghlaoui, directeur marketing de Jumia Algérie.
En 2021, Jumia a livré plus de 160 000 livres scolaires vers les foyers algériens. Le dispositif est renouvelé cette année. Il vient soulager les parents d'élèves qui peuvent dès maintenant commander les livres de leurs enfants sur Jumia et ainsi éviter les déplacements aux points de ventes physiques. Grâce à cette initiative, les parents d'élèves pourront se procurer les livres scolaires de leurs enfants en ligne via l'application ou le lien ci-dessous :
https://www.jumia.dz/mlp-boutique-officielle-livre-scolaire/
Les livres disponibles sur Jumia Algérie correspondent aux programmes officiels des différentes classes pédagogiques, du préscolaire, primaire, collège, jusqu'au lycée, le tout aux prix règlementaires fixés par l'ONPS. Les frais de livraison, quant à eux, sont de 150 DA sur l'ensemble du territoire.
Jumia veille constamment à mettre en avant ses moyens afin de toujours mieux accompagner le quotidien du consommateur algérien.
Read the original article on n'tic
About Jumia
Jumia is a leading e-commerce platform in Africa. Our marketplace is supported by our proprietary logistics business, Jumia Logistics, and our digital payment and fintech platform, JumiaPay. Jumia Logistics enables the seamless delivery of millions of packages while JumiaPay facilitates online payments and the distribution of a broad range of digital and financial services.
Follow us on, Linkedin Jumia Group and twitter @Jumia_Group