JumiaWalk For Hope pour célébrer le 7ème anniversaire de JUMIA en Afrique :: Cameroun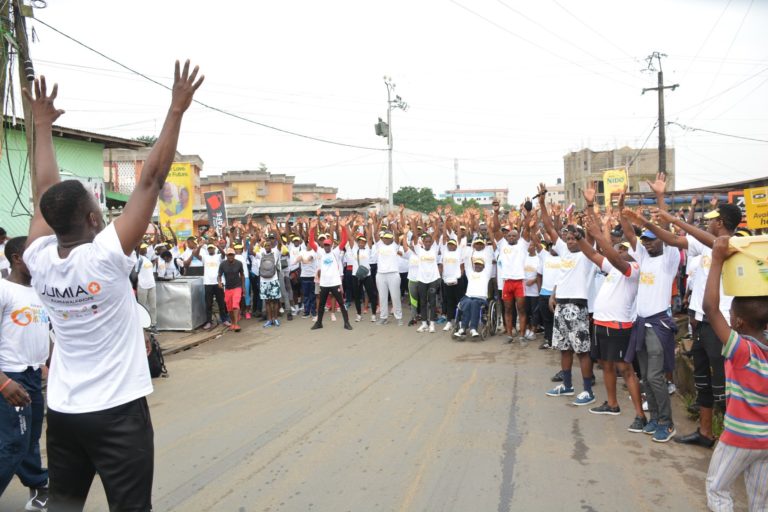 (Camer): JUMIA, la première plateforme de e-commerce en Afrique, a organisé la seconde édition de son évènement social JUMIA WALK FOR HOPE (#JumiaWalk4Hope), une marche sportive de collecte de dons à l'honneur des orphelins et autres nécessiteux du Cameroun. Pour cette édition qui s'est tenue le samedi 15 juin dans la ville de Douala, les organisateurs ont mobilisé plus de 1000 personnes, de nombreux partenaires et surtout la présence massive de la presse nationale et internationale touchée par l'initiative.
Pour le top management de Jumia, Jumia Walk For Hope est avant tout une initiative sociale très loin des préoccupations commerciales de l'entreprise. "JumiaWalk For Hope n'est pas notre évènement, du moins il n'a rien à voir avec la partie commerciale. C'est une initiative qui appartient à toute la communauté et à tous ceux qui sont préoccupés par les problématiques sociales." déclarait DowogonanKone, Directeur Général de Jumia Cameroun. Pour lui et pour les autres employés de cette plateforme leader dans son domaine d'activité en Afrique, JumiaWalk For Hope permet d'aider de nombreuses personnes qui sont dans le besoin. "Le social a toujours été au coeur de nos actions. Chaque année, nous mobilisons nos employés et partenaires pour une action en direction des nécessiteux. Nous avons juste voulu marquer le coup pour notre anniversaire avec un évènement grandiose" a-t'il ajouté.
Pour cette seconde édition, l'évènement a un connu un succès incontestable. Plus de 1000 personnes ont réussi à braver l'itinéraire de 10 KM retenu par l'organisateur. Hommes politiques, organisateurs d'évènements, journalistes, leaders d'opinion, artistes musiciens, étudiants et même élèves; tous ont fait le déplacement pour venir communier avec 3 orphelinats sélectionnés pour recevoir les différentes donations.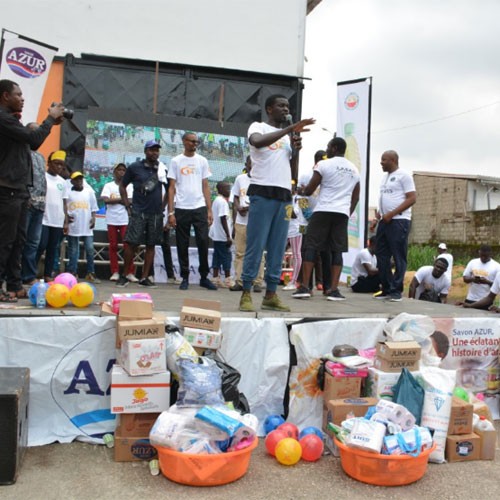 Oeuvre des Sans Voix (OSV), orphelinat situé au quartier PK9 dans le troisième arrondissement de Douala, était une fois de plus dans la liste des bénéficiaires de cette oeuvre caritative. En plus des produits alimentaires et des fournitures scolaires, OSV va bénéficier d'un accompagnement de Jumia durant toute l'année en cours. La nouvelle destinée était également bénéficiaire à l'occasion de cette nouvelle édition. Pour Christian Wome, journaliste et bénévole dans cet orphelinat, "les différentes donations permettront de faciliter la vie à ces nombreux pensionnaires que nous encadrons ici". L'orphelinat REMAR est également reparti avec le sourire. L'évènement est désormais terminé mais les responsables annoncent un évènement encore plus grandiose en 2020.
Lire toute l'histoire sur Camer
About Jumia
Jumia is a leading e-commerce platform in Africa. Our marketplace is supported by our proprietary logistics business, Jumia Logistics, and our digital payment and fintech platform, JumiaPay. Jumia Logistics enables the seamless delivery of millions of packages while JumiaPay facilitates online payments and the distribution of a broad range of digital and financial services.
Follow us on, Linkedin Jumia Group and twitter @Jumia_Group