E-commerce : Jumia célèbre 11 ans d'activités au Maroc et en Afrique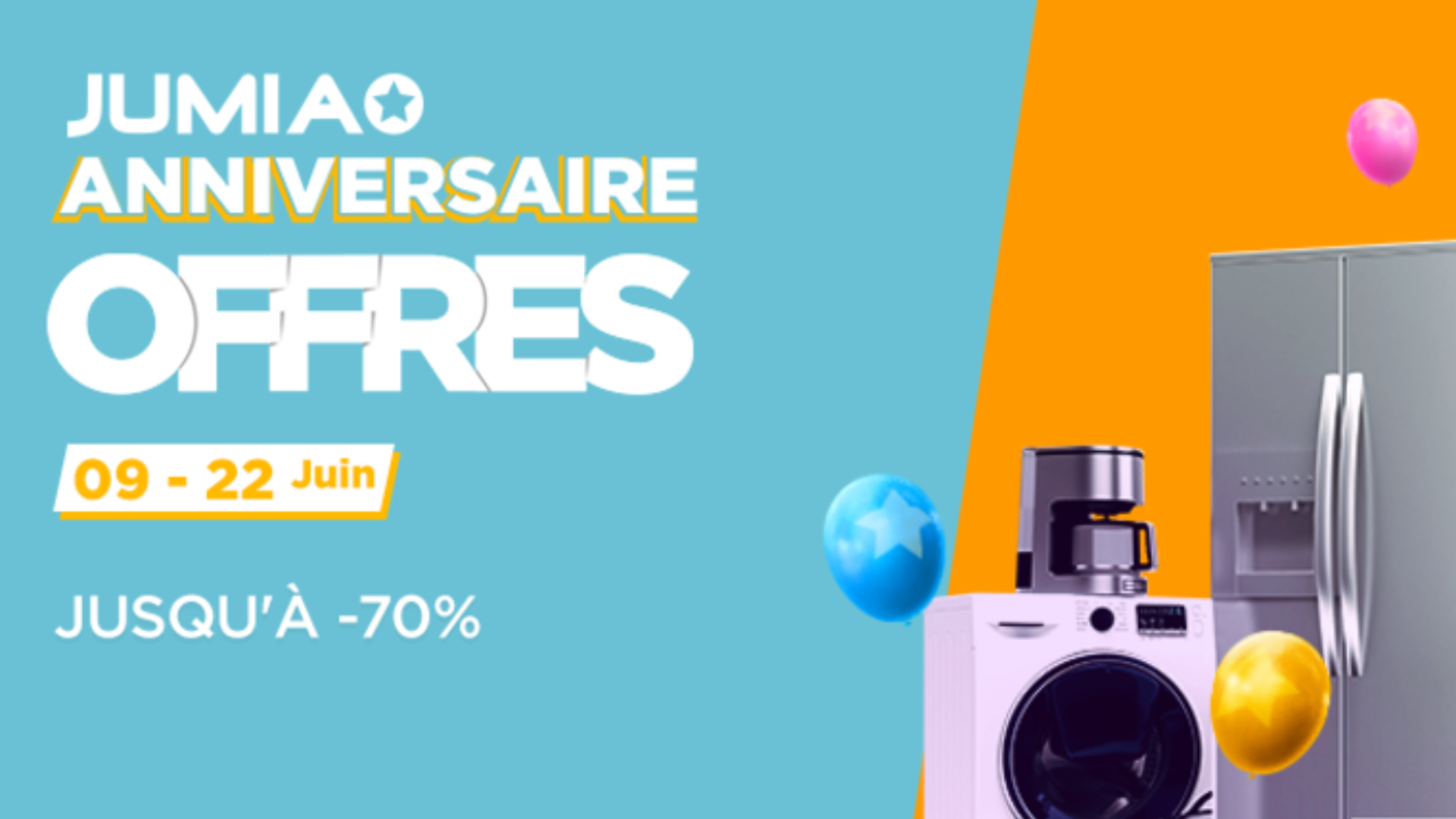 Alors qu'il célèbre son 11e anniversaire, Jumia, leader de l'e-commerce Maroc, revendique avec fierté une décennie et plus d'activités sur le continent.
Une série d'événements étalés sur le mois de juin est prévue pour saluer l'engagement de ses employés, la fidélité de ses clients et la contribution de ses vendeurs et partenaires. Cet anniversaire n'est pas seulement l'occasion d'une célébration mais aussi d'une campagne de vente, proposant des offres de grandes marques telles qu'Adidas, L'oréal, Nivea, LC Waikiki, et bien d'autres. «Le 11e anniversaire de Jumia se veut aussi l'accomplissement d'un travail de fond qui a été mené ces derniers mois pour étendre les services de Jumia à l'intérieur du pays, et qui a permis l'ouverture de plusieurs points de relais au niveau des moyennes et petites villes», peut-on lire dans le communiqué de la plateforme.
Cette année, comme toutes celles qui l'ont précédée, a également été l'occasion pour Jumia de poursuivre sa mission de développement du e-commerce au niveau national. Des grandes villes jusqu'aux zones rurales, le groupe a confirmé son engagement en faveur de la stimulation de la croissance économique et de l'amélioration des conditions de vie des populations.
Badr Bouslikhane, directeur général de Jumia Maroc, déclare à cette occasion: «Cet anniversaire est pour nous un moment de reconnaissance du travail collaboratif de nos équipes. Nous avons réussi à introduire de nouvelles fonctionnalités pour les consommateurs, telles que la livraison gratuite, les garanties des meilleurs prix, un contrôle de qualité renforcé, ainsi que de nouveaux partenariats.
Le projet J-Force, notamment, a eu un impact significatif sur nos clients et sur l'accessibilité du commerce électronique à l'intérieur du pays. Nous restons déterminés à continuer sur cette lancée».
Read the original article on Aujourd'hui le Maroc
About Jumia
Jumia is a leading e-commerce platform in Africa. Our marketplace is supported by our proprietary logistics business, Jumia Logistics, and our digital payment and fintech platform, JumiaPay. Jumia Logistics enables the seamless delivery of millions of packages while JumiaPay facilitates online payments and the distribution of a broad range of digital and financial services.
Follow us on, Linkedin Jumia Group and twitter @Jumia_Group